Trianz organized vaccination drives for all the employees and their family members who chose to get vaccinated. These drives were done in Bengaluru, Chennai, and Hyderabad. We partnered with reputed hospitals and clinics, including Narayana Health, SLG Hospitals and Sri Ramachandra Hospital, to successfully inoculate most of our employees and their family members with their first doses. Vaccination drives for the second dose were soon followed as per the schedule.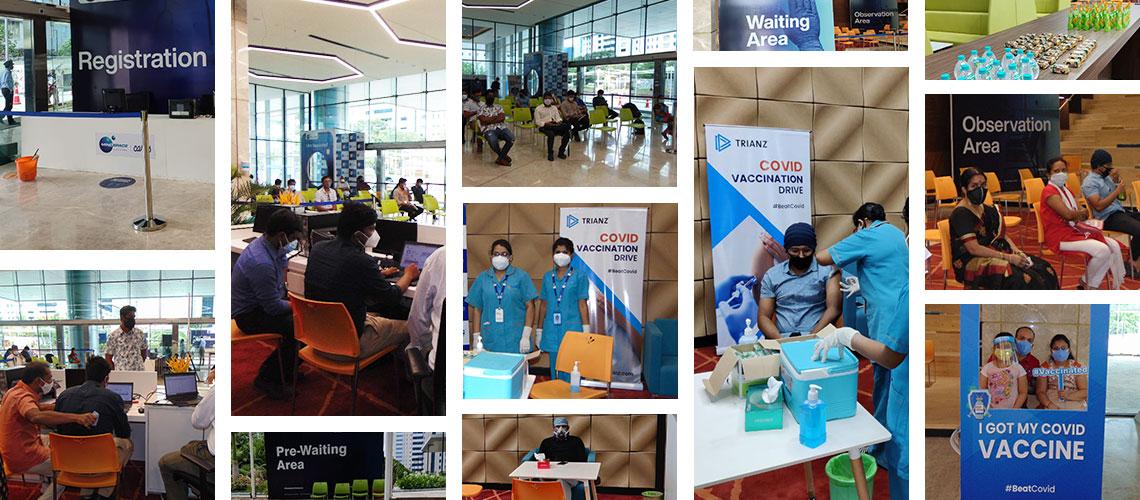 We appreciate the support of Trianz associates and frontline workers to make this vaccination drive a success. The company arranged the vaccination drives at no cost. It will also reimburse the associates who avail the vaccination at any hospital in compliance with the Government guidelines on the eligibility, vaccine cost, and dosage.
The vaccination drive ensures the health and safety of our employees and our commitment to client success. At the heart of it is a collective responsibility to protect the entire community.