Enabling 24/7 Application Availability for a Property and Casualty (P&C) Insurance Provider
Trianz was asked to manage a corporate application suite for a property and casualty insurance services provider. The client's Enterprise Technology Services (ETS) needed a digital transformation to enable 24/7 availability and reliably high-performance despite a high number of globally distributed internal stakeholders and external users.
Challenges for the P&C Insurance Provider in Request Management and System Stability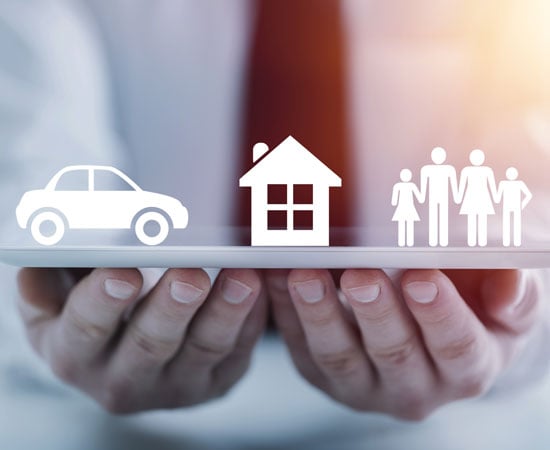 The client was encountering system stability challenges that required constant software updates. This resulted in persistent downtime as applications were taken offline for updates.
There was no standardized approach to request management, leading to complicated user requests with excessive follow-up communication.
Responsibility for upstream and downstream systems was stakeholder-dependent rather than documented and divided among the workforce. Stakeholder unavailability meant this people-dependent approach was unsustainable.
Frequent system errors, outages, and failures led to unavailability, unreliability, and poor quality of digital service delivery.
Technology Components Recommended by Trianz for the P&C Insurance Provider
Trianz worked closely with the P&C insurance provider to identify suitable technology components:
An existing 50+ enterprise applications and 15+ technology solutions were active on the corporate IT network. These applications and technologies needed reconfiguring and integration to achieve reliable 24/7 operations.

Java, Mainframe Modernization, Oracle Human Resources, Informatica, Documentum Captiva, UNIX, and Linux were major technology areas to adapt and adopt.
How Trianz Enabled 24/7 Application Availability for the P&C Insurance Company
To start, Trianz created virtual processes to enable enterprise-wide workflow automation.
A full assessment of existing technologies and applications allowed our application performance management experts to systematically identify and develop targeted improvements. This included a high number of permanent fixes, improving on earlier recurrent temporary fixes.
For problems that could not be immediately resolved, repeatable workarounds were identified and modelled to improve customer satisfaction when requesting support.
The new technology platforms were integrated with the ETS. This included Informatica to streamline enterprise cloud data management, and OpenText Documentum to centralize and create a single-source-of-truth for corporate content assets.
A metric-driven framework was developed to accurately measure successes and failures in real time on the ETS.
Finally, iterative functions were added to promote competency in regular tasks.
Transformational Effects for the P&C Insurance Provider with 24/7 Application Availability
The client was pleased that total cost of ownership for the ETS was significantly reduced.
Customer satisfaction rose considerably due to better system uptime, service level optimization, and faster incident resolution times. Customer experience was also streamlined as a result.
Incident resolution playbooks improved clarity and consistency in remediation efforts, both automated and manually executed by IT personnel.
Generally, processes were simplified to improve service maturity and impact while minimizing process overhead on the ETS.