Leading Health Insurance Provider Seeks a Centralized Hybrid-Cloud Architecture
A leading health insurance provider was looking to unleash the benefits of the cloud while retaining their on-premises server operations. The result would be a hybrid-cloud Platform-as-a-Service (PaaS) environment with automated IT deployments and workload brokering for affiliated insurance partners.
---
What Was the Health Insurance Provider Looking to Achieve?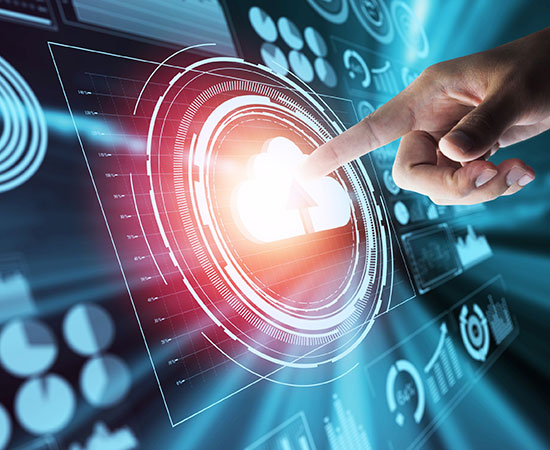 The client wanted to transition away from legacy IT infrastructure to a more centralized and integrable hybrid-cloud solution. This required a complete change in their host platform, business processes, and organizational decision-making.
The desired end-state was scalable and flexible shared cloud services delivered via hybrid-cloud infrastructure, with automation capabilities to orchestrate transactions between affiliated partners. In addition, the client needed the platform delivered through a single pane of glass for end clients.
---
The Business Challenge
Trianz planned and built a reference cloud architecture with a clear roadmap for scaled infrastructure growth, platform provisioning, orchestration, and general IT operations management (ITOM). This roadmap aligned with the health insurance provider's IT requirements, clearly illustrating short-term and long-term objectives to achieve the desired end-state.
Additionally, Trianz developed automation and organizational change management frameworks before addressing skills gaps in the workforce through employee training and support.
---
Technology Components Implemented
The Trianz experts implemented the following technology components as part of this project:
Cisco UCS Compute and Networking Hardware to unify compute processing, networking, storage management, and virtualization in a single unified computing system (UCS)

Dell Electromagnetic Compatibility (EMC) for modernized IT infrastructure with IT service, application, and workflow automation targeted to the healthcare industry

NetApp for centralized healthcare data management including block and file storage systems

VMware vSphere ESX for monitoring, management, auditing, and scripting on VMware virtualization hosts

ServiceNow to integrate numerous distinct services and software applications within a single pane of glass for the business — along with centralized orchestration, deployment, and monitoring of IT infrastructure and services

Microsoft SharePoint to enable internal communications, file sharing, and identity access management (IAM) with connectors to the rest of the hybrid-cloud architecture
---
How the Trianz Approach Upgraded the Health Insurance Provider's Hybrid-Cloud Architecture
Leveraging these technology components, Trianz cloud experts formulated a plan for re-architecture. They conducted workshops and surveys with the client's key teams to assess the current state of infrastructure, processes, organization, and costs. Here, Trianz compared the current state with the future state to estimate performance improvements, security enhancements, and resource availability.
Trianz constructed a prioritization framework to ensure swift and timely migration of data, services, and network traffic. This included high-priority, short-term milestones that offered immediate tangible benefits, and consistent effort towards long-term goals that would solidify these results.
The team made recommendations on workflows and processes, operating frameworks, and general workforce training. In particular, training remediated key skills shortages to help the company manage its new hybrid-cloud solution.
A crucial part of the architecture was private shared ringfences, dedicated affiliate ringfences, and shared-captive-hybrid ringfences to compartmentalize operations on the network. This prevented affiliates from seeing private internal data, and provided a shared location for public services.
To enable transaction brokering for affiliates, Trianz established parameters around compliance, organizational readiness, charge-back models, and automation parameters. The result was seamless and automated workload brokering through the health insurance platform.
---
Transformational Effects and Impact
The health insurance company is now equipped with a self-service portal and service catalog to streamline customer service. This was accompanied by distributed hybrid-cloud service offerings with automated fulfillment and full tracking capabilities.
Management staff gained the ability to quickly identify and share alerts for security and service quality events, leading to a significant uptick in customer satisfaction and a reduced case management burden.
An operational decision engine was created to configure business and IT rules on the health insurance platform. This automated workload was brokered using a software-driven architecture foundation.
Finally, a two-phased approach ensured full scalability across all platform modules, with an operational framework to govern hybrid-cloud operations within the bounds of HIPAA and other health insurance industry regulations.
×