Healthcare Insurance Provider Seeks to Develop a Center of Excellence for Robotic Process Automation
A leading healthcare insurance provider in the U.S. was looking to develop a Center of Excellence for their existing Robotic Process Automation (RPA). Their intention was to drive consistent results across digital IT applications and services using automation rules, thereby reducing IT support workloads.
What Was the Healthcare Insurer Looking to Achieve?
The RPA Center of Excellence sought to resolve issues with automation playbook rules for greater consistency and accuracy. The playbooks would lead to greater efficiency and productivity within the confines of pre-defined automation rulesets, helping the healthcare insurer process more tasks daily.
Challenges for the Healthcare Insurer's RPA Center of Excellence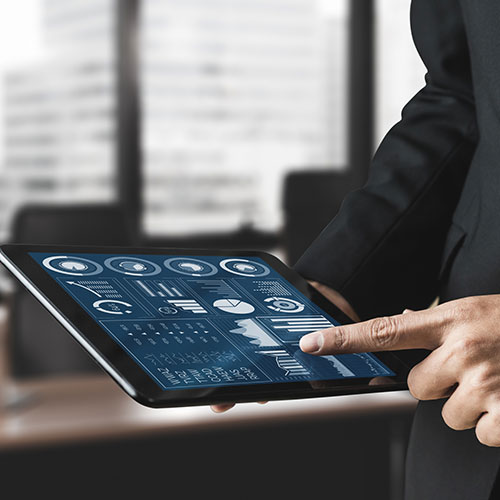 The healthcare insurance company used an unfocused robotic process automation (RPA) process to drive multiple efforts across different business departments. Automation playbook rules were not standardized, resulting in unfocused and detrimental workflow executions, with little consistency between departments.
The result was a great deal of manual work after automation had taken place, negating the benefits of RPA itself.
Technology Components Used for the RPA Center of Excellence
Trianz explored the following technology components to determine the best solution for the healthcare insurer client:
Varying Robotic Process Automation Solutions were assessed for congruence with the healthcare insurer's automation objectives, including players like BluePrism, Automation Anywhere, and UIPath. Everything on its cloud network needed to interface with the RPA solution, enabling centralized automation orchestration.

Application Technology Automation was configured to enable direct connections from web users to the server mainframe, specifically including .NET and Java technologies used for its digital insurance services.
How the Trianz Approach Upgraded the Healthcare Insurer's RPA Capabilities
Trianz RPA experts started by identifying high-priority automation pathways that would have the most significant business impact. This involved engagement across all business modalities, determining the insurer's return on investment (ROI) with internal Trianz calculators.
Trianz established best practices and client-specific scenarios for different business contexts to streamline operations and configure and test continuous deployment capabilities.
As part of the RPA Center of Excellence, an outreach service was established to share knowledge and enhance the adoption of RPA across all business areas. This also provided a centralized body to govern automation playbook rules, driving greater consistency.
Transformational Effects and Impacts
After implementation, the healthcare insurance provider had a Center of Excellence for Robotic Process Automation (RPA). This allowed them to research and develop new approaches well into the future, innovating on automation with a dedicated and centralized repository for relevant data and playbooks.
The healthcare insurer increased its bot deployment numbers to scale and grow its operations using the Center of Excellence for RPA, increasing productivity and throughput.
Finally, the solution helped the healthcare insurer experience zero business disruptions or delivery gaps after adopting a centralized approach to automation. This is because tried-and-tested scenarios were already saved, providing a solid foundation to adapt and test new automation rules with full compliance and security protection.