Overview
On a mission to transform healthcare through data and advanced analytics, a HealthTech innovation company approached Trianz to manage its AWS infrastructure. As an AWS Advanced Consulting Partner and Managed Services Provider, Trianz was enlisted to manage the client's AWS environment and network and security operations to achieve optimal levels of infrastructure efficiency.
What Was the HealthTech Company Looking to Achieve?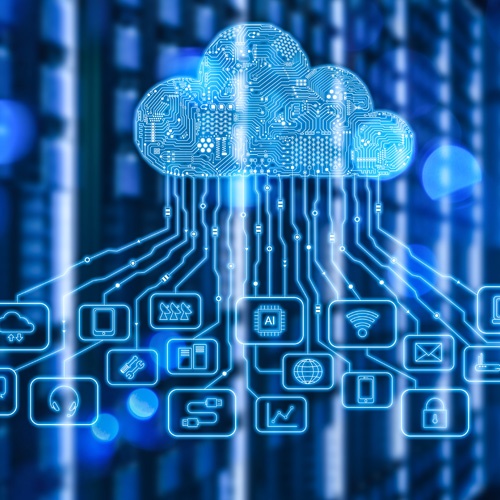 The client was looking to focus on its core business by finding a strategic solution provider to maintain and ensure its cloud platform operations run optimally and continuously.
Maintaining 24/7 infrastructure support and availability was crucial as the cloud platform is responsible for consolidating a patient's complete medical and behavioral profile through aggregating their medication, lab, genomic, device, EMR, and wearable data.
To manage the health and availability of the platform, the client turned to Trianz for continuous monitoring and support, as well as ensuring all security controls were met and complied with HIPAA/HITECH regulatory requirements.
How the Trianz Approach Ensured the Analytics Platform Remained Secure and Compliant
On-boarding & Assessment: Trianz consultants sat down with leadership to understand their unique business needs and challenges. The Trianz subject matter experts then performed a detailed assessment of the client's AWS footprint in the areas of Cloud Adoption, Networking, Operating Systems, Databases, Release Automation, Compliance, Security, Backup & Disaster Recovery.
Define Scope & SLAs: All the audit outcomes were categorized into buckets depending on criticality and priority. Trianz then defined the scope of managed services, before identifying roles & responsibilities for Level 1/2/3 associates.
Security and Compliance: Trianz adopted AWS and industry best practices to implement agreed security controls. Internal security policies and procedures were jointly evaluated for safeguarding the access credentials and restricting access to information to authorized personnel only.
Managed Services Activities
Trianz Device Managed Services provided service activities that included proactive and reactive support to manage the operating system and middleware. As part of the managed service engagement, Trianz was responsible for the following support services:
Incident Management

Network Operations

Server Monitoring & Maintenance

Server Backup / Restoration

Database Administration

Database Archival/Backup, Restoration & Purging

Log Monitoring & Management

Security Operations
Technology Components
Managed Services Platform (Concierto): During the lifecycle of the managed services engagement, Trianz used the Concierto Support Portal for client communication, user administration, catalog incident, change & event management, and infrastructure health checks and compliance. High-level features of the cloud portal included:
Planned Activity (PA) Approval Workflow for Change Management

Root Cause Analysis (RCA) Approval Workflow for Problem Management

Scheduled Activities

Infrastructure Monitoring

Document Repository

Reporting of SLA / Availability Information
AWS Services: Amazon GuardDuty, Amazon Inspector, AWS WAF, AWS Certificate Manager, AWS Shield, AWS IAM, AWS Security Hub, Key Management Service, Redshift, Amazon Connect, Lex, Pinpoint, Amazon VPC, Amazon EC2, Elastic Load Balancing, Amazon S3, Amazon EBS, Amazon Route53, Amazon CloudFront, Amazon CloudWatch, Amazon CloudTrail, AWS Config, AWS CloudFormation, Amazon RDS, AWS Lambda.
Transformational Effects
By successfully allocating resources between an on-shore/off-shore team of Level-1 Cloud Operations Engineers, a Systems Engineer, a Senior Systems Engineer, and a Solutions Architect — Trianz' managed services team provided the cost-effective IT support arm to monitor, maintain, and manage the entire IT infrastructure for rapid issue response.
During the 24/7 management and maintenance of the AWS infrastructure, the client experienced zero downtime and 100% availability. This enabled the HealthTech company to focus on providing earlier diagnosis, better treatment outcomes, and improving the quality of life for patients through advanced analytics.