Healthcare Solutions Provider Seeks Data Warehouse Optimization and Development of Customer-Facing BI Application
A leading healthcare solutions provider needed to overhaul its existing data warehousing solution in preparation for a new customer-facing business intelligence application. This would entail replacing a legacy data warehousing environment with modern technologies to support business-wide digital transformation initiatives.
What Was the Healthcare Provider Looking to Achieve?
The provider wanted to give customers and clients more access to data insights to enhance its service portfolio. Data visualizations and personal health insights delivered via business intelligence software would make their health offerings digital-first, giving them an edge in an increasingly competitive healthcare solutions market.
Data Warehousing Challenges for the Healthcare Provider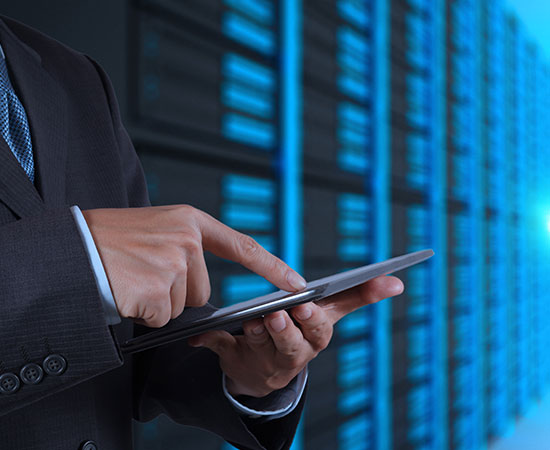 The legacy database environment was unable to support the healthcare provider's desired business intelligence solution. This was caused by a lack of support for modern data processing workflows, where the provider encountered significant performance problems as it developed and deployed new services on their legacy architecture.
Technology Solutions Implemented
Trianz worked closely with the healthcare solutions provider to implement the following technologies on the Oracle cloud:
Oracle Database 10g was used as an enterprise grid computing database solution, offering greater flexibility and cost-savings compared to other database types for the healthcare solutions provider.

Informatica was used to format and structure raw healthcare data ready for analysis on the new business intelligence (BI) application platform.

IBM Cognos Analytics was used as a web-based modelling and dashboard solution, integrating with the custom BI application to deliver personal data insights to customers. This included reporting, analytics, scorecarding, and event monitoring.

java was the programming language of choice for the custom BI application, as the healthcare solutions provider was using Oracle DB and JavaScript Object Notations (JSON).

Perl is a high-level programming language used alongside Java to interface with the Oracle database and integrate the custom business intelligence (BI) application.

UNIX Scripts were defined, saved, and used as Oracle DB 10g that was operating on a Linux-based platform. This allowed for automation and interfacing with the database and custom BI application, with script execution using Perl and Java.
How the Trianz Approach Transformed the Healthcare Provider's Data Warehouse and Custom BI Application
Trianz BI experts completely redesigned the backend data factory after a comprehensive initial assessment. The objective was to facilitate daily record processing from hospitals across the US, storing these records in a centralized repository for use with the custom BI application.
Trianz assessed the performance and optimization status of the environment, and shared estimates on projected productivity, efficiency, and cost improvements with the healthcare solutions provider. This illustrated the value to stakeholders, catalyzing support for the digital transformation to be implemented.
There were critical issues that required resolution. Our experts compiled reports detailing the current problems, steps to rectify said problems, and projected returns on investment (ROI). This guided a systematic approach to fine-tuning the database.
The biggest bottlenecks were prioritized for maximum benefit in minimal time, resulting in tangible improvements mere moments into the digital transformation process. From here, in-depth query tuning for Oracle database 10g took place, including routing and optimization for data sharing with Informatica.
Implementation and optimization of a new storage area network (SAN) along with backup facilities ensured exceptional performance with minimal risk of data loss.
The Trianz experts also defined optimization rules for use in the long-term, maintaining the health of the data warehouse with de-duplication, purging, and data-matching routines.
Finally, the custom business intelligence (BI) application was developed and deployed using Cognos, Java, and Perl. The Trianz experts took full ownership — from planning and design through development and execution.
Transformational Effects and Impacts
After working with Trianz, the healthcare solutions provider had a new data warehouse environment and a custom-built business intelligence platform for use by customers. This new solution drove significant brand recognition and awareness, ultimately reaching thousands of users.