As the broader apparatus responsible for data analysis, business intelligence (BI) provides historical and current insights on business operations. But now, with modern technological evolutions such as cloud platforms, data warehousing, and artificial intelligence, BI can be enhanced and harnessed to empower predictive insights and proactive solutions.
As a digital transformation services firm, Trianz realizes that there is nothing more important than keeping your organization's "data brain" constantly primed and functioning at optimum levels.
Our experts help clients tap into the significant advantages that these technologies can bring to your business intelligence apparatus. Cognitive computer systems are a good example. These systems are programmed and trained using AI and ML, with algorithms that can interpret and sometimes even build upon human cognitive capacity. This makes a wider range of more refined, real-time, and accurate data, analysis, and solutions available to businesses.
Whether operational or strategic, our solutions elevate and streamline BI by making data more accessible to your team with user-friendly dashboards and clear insights free of data inconsistencies.
We have helped numerous clients overcome challenges and impediments such as unclear, inconsistent, and confusing data, lagging testing frameworks and reporting architecture, and migrating entirely analog systems to the cloud. In bringing these enterprises' business intelligence mechanisms up to current and even future standards, we have always adhered to our standards of excellence in execution.
What follows are just a few of our case studies of business intelligence engagements:
---
A global payments and technology company envisioned a digitization of their client's access to data through a business intelligence dashboard and data analysis tool. The company was projecting to implement and release the tool within an aggressive time frame, so that merchants could be provided with parametrized reports, customized settings, and several other capabilities with little interruption to service.
Trianz came aboard as their development and implementation partner, helping them create and launch a platform that provided an appealing, flexible experience supported by a robust, streamlined technological framework.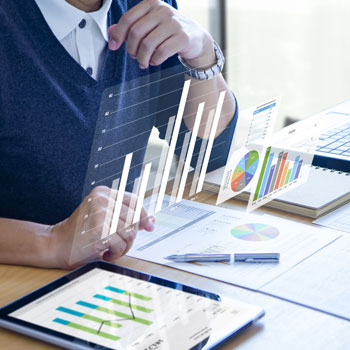 ---
A Fortune 500 global insurance enterprise approached the Trianz team to streamline their business applications and infrastructure workloads onto the public cloud. After opting to migrate 70% of its information management data, the client needed to eliminate inconsistences, improve data collection and collation, and unify their data source. This meant also moving dependent apps, infrastructure, and other support programs to the public cloud.
The time frame required to complete the entire migration was three years. Trianz was chosen in a competitive process from a pool of several peers, working closely with the company's business and IT leadership, joining a program governance task force to deploy an accelerated migration using our unique execution model.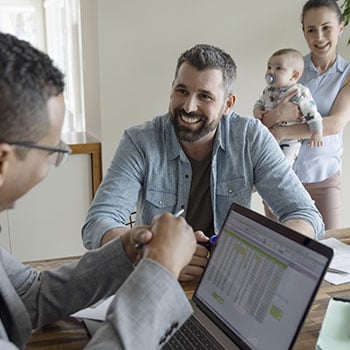 ---
Trianz partnered with a US-based Fortune 100 insurance company to optimize their lagging extract-transform-load (ETL) testing, which was affecting their operational data storage costs and compromising data quality, security, and privacy. The enterprise also found themselves recording unusually long durations for test data prep by both quality assurance and development teams, which was delaying their release cycles.
Our team worked with them to not only optimize their ETL testing, but also to enhance their product quality and decrease operational costs. Furthermore, Trianz's in-house TDM experts continued to provide ongoing support even following the closure of the project. We hold excellence in service and execution to be core values, and our commitment to our clients means always being on standby for guidance, troubleshooting, and other support.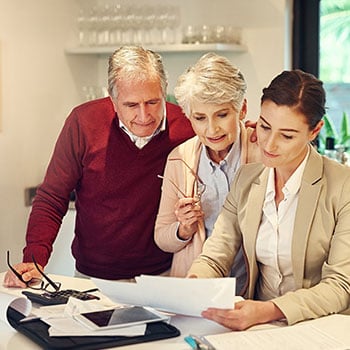 Experience the Trianz Difference
Trianz enables digital transformations through effective strategies and excellence in execution. Collaborating with business and technology leaders, we help formulate and execute operational strategies to achieve intended business outcomes by bringing the best of consulting, technology experiences and execution models.
Powered by knowledge, research, and perspectives, we enable clients to transform their business ecosystems and achieve superior performance by leveraging infrastructure, cloud, analytics, digital, and security paradigms.