Challenge
Changing customer expectations, disruption of the value chain, emerging technologies – all of these call for reinsurers to turn data into a strategic asset. That's exactly what this large reinsurance organization, which we'll call Pacific Atlantic Reinsurance (PAR), hoped to accomplish with an analytics platform that was efficient, effective, and addressed its data and analytics requirements.
PAR was looking to build a centralized modern data and analytics platform, leveraging cloud services that not just met its current, future, functional, and non-functional requirements, but also offered a global business view into operational insights.
The goals were simple. The platform should:
Enable self-service discovery and analysis

Offer automated architecture and governance

Provide faster access to raw data sets

Scale for additional lines of business LOBs

Accommodate different file formats for data integration

Act as both a predictive and prescriptive analytics solution
Our Approach
We had our work cut out for us. Looking at PAR's existing applications, systems, reports, and challenges, we recommended a federated data management solution and laid out a roadmap to finalize the cloud infrastructure with a federated architecture.
Next, we built a data lake using Azure to consolidate all the client's information in one place. We chose a data lake over traditional database management because of PAR's need to capture internal data beyond predefined formats. This requirement was an ideal use-case for data lakes.
For PAR to stay ahead in the game, it was imperative to capture diverse types of data, generate comprehensive insights, and integrate data with decision-making. With these new insights, the client could pursue their goal of becoming a customer-driven reinsurer with the ability to predict and address customer needs.
Trianz specialists devised and executed a framework for reporting platform implementation approach. We also built the foundational analytics capabilities, extended the security framework for the federated solution, and fine-tuned the data governance and quality controls for data governance.
Subsequent execution initiatives included deploying a regional data information model and analytics capabilities and introducing DevOps to automate the data pipeline and reporting deployment .

Transformational Effects
Building a global data lake turned out to be a transformative business enabler for PAR. The robust analytics platform with extensive capabilities has been delivering solid operational insights for the business.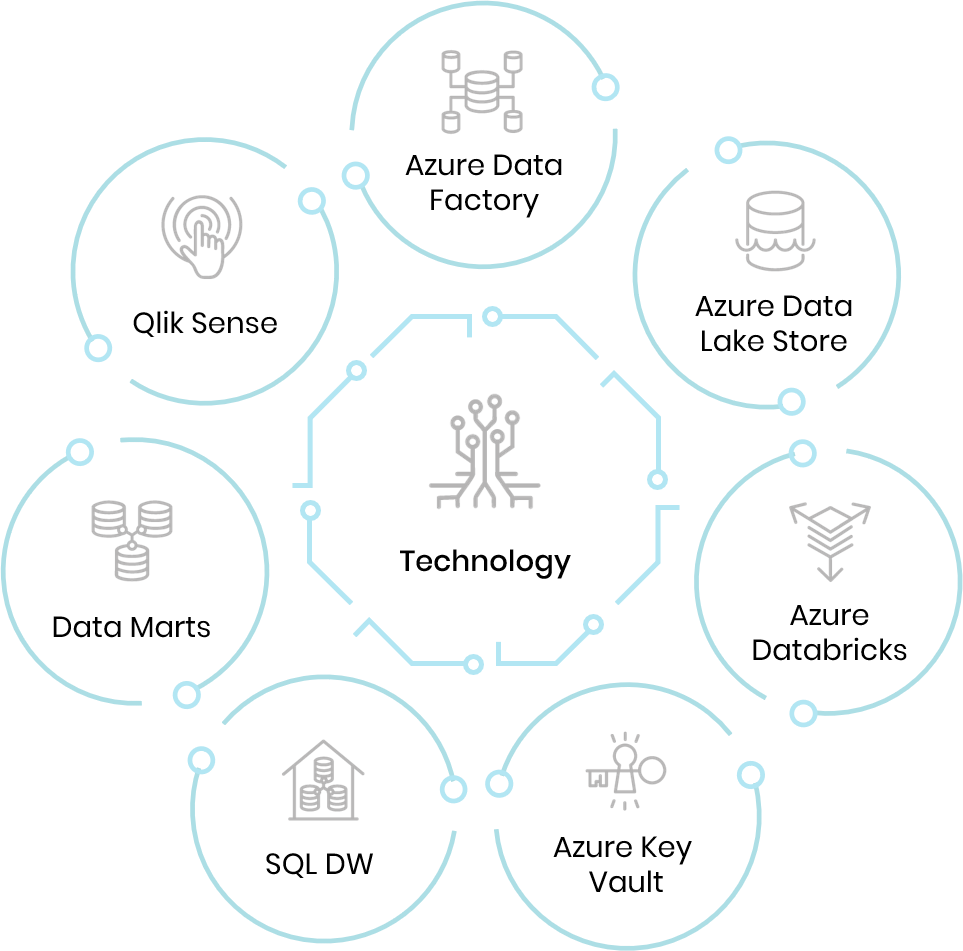 The comprehensive framework we devised for the client can be extended to handle complex data types and advanced machine learning applications for regional and global users. This also helped them gain insight into the global business view.
Experience the Trianz Difference
Trianz enables digital transformations through effective strategies and excellence in execution. Collaborating with business and technology leaders, we help formulate and execute operational strategies to achieve intended business outcomes by bringing the best of consulting, technology experiences and execution models.
Powered by knowledge, research, and perspectives, we enable clients to transform their business ecosystems and achieve superior performance by leveraging infrastructure, cloud, analytics, digital, and security paradigms.
×