Accelerating Business Efficiency with a Centralized Enterprise Data Repository
Trianz was approached by a packaging and shipping supplies provider based in North America. The client wanted to combine siloed data repositories into a single-source-of-truth (SSOT) to promote data integrity, validity, and accuracy.
Business Challenges for the Shipping Supplies Provider with Data Management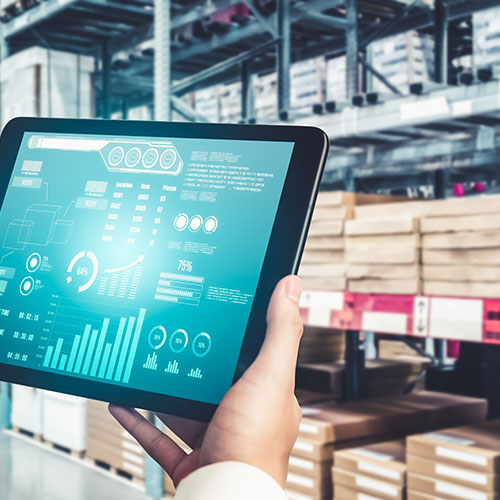 The client was dealing with data siloes across the business, meaning there was no SSOT to derive insight from. This created inconsistency between departments as they used analytics and business intelligence (BI) tools to generate insights, leading to inaccurate insights that negatively impacted business decision-making.
To resolve this, the client needed a new centralized enterprise data repository that combines these siloed datasets into a SSOT. This would improve capabilities around data validity, verification, and integrity monitoring, leading to more accurate data and more accurate insight from analytics and BI tools.
Technology Components Selected for the Shipping Client by Trianz
After a comprehensive assessment of the shipping client's IT infrastructure and services, Trianz selected the following technology components:
Informatica was chosen as an end-to-end data operations platform for data engineering, integration, governance, and quality assurance processes.

SQL Server was used as a relational database management system (RDBMS), chosen for integrations and live connector optimizations with PowerBI.

Lastly, PowerBI was chosen as a Microsoft ecosystem solution for BI operations, including analytics, dataset unification, visualizations, and more.
How Trianz Helped the Shipping Supplier to Build a SSOT and Transform Analytics and BI Operations
Our data experts started with asset discovery and analysis to formulate an end-to-end picture of business IT systems and services. This helped with the identification of appropriate technology components, ensuring compatibility and integrability.
From here, Trianz took control of data operations and systematically optimized the architecture for high availability, accuracy, and validity. The target was operational availability 24 hours a day, 7 days a week as part of a 99.9% uptime service level agreement.
Next, existing data models were simplified to assist with downstream analysis. These models could then be used across the business to generate insights with greater efficiency.
Trianz collaborated with the client's IT department to standardize business IT applications and services, and transform IT and data governance frameworks. This would prevent unauthorized data access and improve data security as the same rules could now be applied holistically.
Finally, Trianz worked within Informatica to centralize structured datasets on SQL Server. This included the configuration of optimized data connectors between SQL Server and PowerBI to streamline analytics and BI data operations.
Transformational Effects After Building a New SSOT for the Shipping Client
Now, the client could generate holistic, 360-degree analytical overviews of various business operations to derive insight for use in business decisions. This improved the quality of decisions, directly impacting the top and bottom line.
Statutory reporting timescales were shortened significantly, improving awareness across the business in relation to mandatory government information-sharing requirements.
Data availability was greatly improved alongside workforce trust in the validity and accuracy of datasets. This meant the business had access to quality data sources with sharp turnaround times when submitting queries.