Planning, Designing, and Development a Clinical Datamart
Trianz was recently approached by a global healthcare, pharmaceutical, and medical device manufacturing company to plan, design, and develop a new data warehousing solution in the cloud.
The client conducts clinical trials, storing vast swathes of personally identifiable information (PII) which must be effectively governed to adhere with regulations like HIPAA.
Timely Business Challenges for the Healthcare Company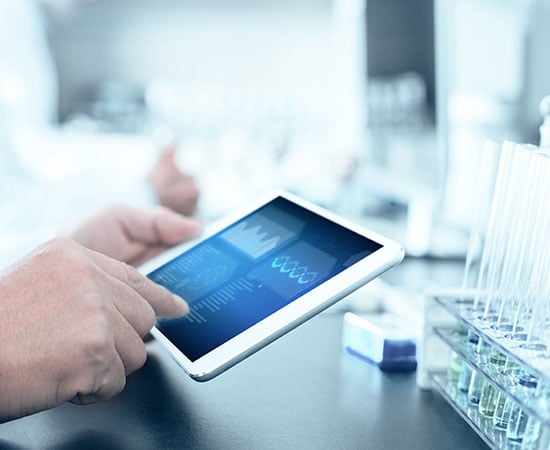 The healthcare client had multiple urgent challenges relating to capturing, storing, and providing highly regulated access to datasets containing healthcare information and sensitive PII.
Data analysts needed accurate, timely, and secure access to these datasets to provide reports for clinical trials, as well as submissions to regulatory authorities when obtaining medical product approval.
Similarly, physicians participating in trials needed the capability to run data-mining algorithms for predictive demographic and trend analysis among patient cohorts.
Technology Components Recommended
Our data experts performed a full assessment of the healthcare client's requirements before identifying an ideal mix of technology components:
Oracle Database was chosen as an all-in-one cloud solution for creating and orchestrating data marts, data lakes, operational reporting workflows, and batch data processing.

IBM Cognos Analytics is a business intelligence (BI) platform that supports web-based data modelling, data preparation, and analytical reports.

Informatica is a data integration platform that offers products relating to extract-transform-load processes, data masking, data orchestration, and master data management.
A New Data Warehouse and Improved Compliance
To start, our data warehousing experts orchestrated the planning, architecting, design, and development of a new data warehouse and BI platform. This helped Trianz determine a Scope of Work in alignment with the client's expectations and business objectives.
Additionally, Trianz developed multiple task-specific data marts to simplify querying and data identification for the client's physicians and data scientists. A data mart is best described as a room in the wider data warehouse, where each data mart is occupied by one business department.
This process was expedited within an aggressive four-month period, resulting in numerous task-specific data marts for client-facing operations.
Transformational Effects After Implementing a New Data Warehouse for the Healthcare Client
After the expedited development of the data warehouse and supplementary data marts, the healthcare client was more than satisfied with the results. This led to the digital transformation project acting as a model to follow for future initiatives across the business—a testament to our data experts' performance.
With new data operations and orchestration tools, the client could capture, store, and provide access to highly sensitive healthcare datasets. Compliance was greatly improved within the confines of HIPAA, along with faster data querying times, reduced latency, and greater data accessibility across all business departments.