Developing Customer Analytics to Integrate with an Existing Data Warehouse
A Fortune 500 storage and software systems company approached Trianz for help with customer analytics. It was looking to develop an Oracle Business Intelligence Enterprise Edition (OBIEE)-based analytics platform for reporting and business intelligence (BI), and to integrate this system with its existing data warehousing platform.
Challenges for the Fortune 500 Storage and Software Company in IT Operations Management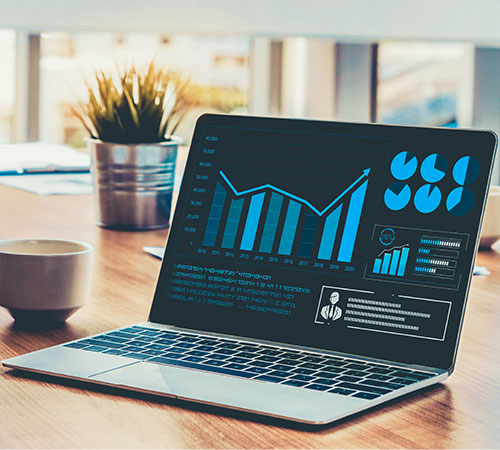 The client had an existing decision support system (DSS) and data mart to use when generating reports. It was facing challenges in analyzing incident information and generating timely insight to guide remediation and troubleshooting.
This coincided with a reactive approach to incident resolution. Early root cause analysis was impossible due to a lack of monitoring, leading to storage device failures and dissatisfied clients. This failure was of critical concern among senior executives, as systems were malfunctioning with too much latency between acknowledgement and remediation.
Technology Components Procured by Trianz for the Fortune 500 Storage and Software Company
This Fortune 500 project consisted of one main technology component to be configured by Trianz:
OBIEE is a business intelligence reporting and dashboarding tool. It allows users to generate detailed reports across diverse datasets, with ad-hoc analyses and querying for real-time business intelligence. It also orchestrates ingestion, storage, and analysis of data.
How Trianz Helped the Fortune 500 Company to Digitally Transform Business Intelligence Processes
Trianz started by developing comprehensive monitoring dashboards and scorecards. This helped to visualize problematic patterns, assisting with root cause analysis.
Our data experts then enabled an enterprise-wide ad-hoc analytics service using existing technology components and OBIEE. This meant users in all departments could slice and dice using pivot tables in an interactive manner, offloading ad-hoc reporting from the IT department and data teams.
Next, Trianz designed new incident reporting workflows. This improved upon existing incident management analytics reports by adding statistical functions that can identify server storage problems in real time. It also supplies a possible resolution, guiding IT support personnel in their remediation efforts.
Automated rules were established to send reports and alerts to relevant key stakeholders.
Finally, data throughput and reliability was greatly improved, allowing the Fortune 500 company to render larger amounts of data simultaneously when visualizing insights.
Transformational Effects After Trianz Helped the Fortune 500 Company Adopt OBIEE
Thanks to Oracle Business Intelligence Enterprise Edition, the Fortune 500 company could get faster data insights and make better business decisions. This was due to real-time data access, slice-and-dice reporting capabilities, and streamlined data operations orchestration.
With these new capabilities, the client can identify problems faster with accurate root cause analyses and real-time alerts.
Significant improvements were also realized with its Customer Satisfaction Survey (CSAT) results, attracting new business orders and revenues for the Fortune 500 firm.
Key stakeholders across the business now had access to real-time, comprehensive business intelligence reports delivered via dashboards and scorecards.