Better Datasets to Improve Sales Operations
Trianz was enlisted to help a global pharmaceutical enterprise develop a new customer master data management (MDM) system. This solution would cleanse and standardize customer datasets, helping the pharmaceutical company with sales operations and internal business decisions. The MDM system would also enable data monetization opportunities such as co-promotion agreements and data feeding for external partners.
Challenges in Sales Ops and Data Management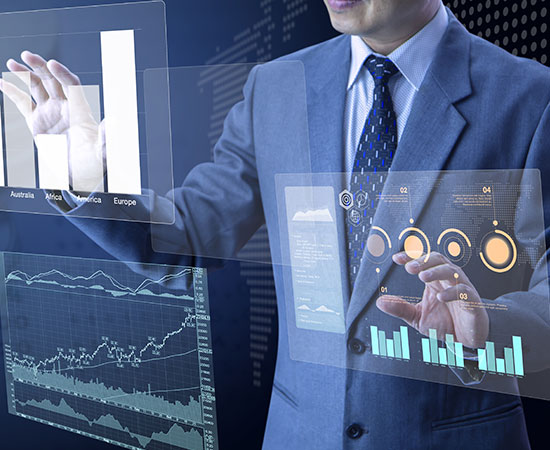 The pharmaceutical company was plagued by non-standardized, uncleansed, and unmerged datasets across 20 different sources. This made it impossible to create a single-source-of-truth (SSOT), leading to unfocused IT operations and data siloes across the company.
Alongside these data issues, the pharmaceutical client needed an automated solution to consolidate and integrate data sources.
This would eliminate excessive workflows and processes to simplify data orchestration, while enhancing
data governance and IT security standards.
Technology Components Identified to Enable MDM and Automation
Trianz worked with the pharmaceutical company to identify suitable technology components:
SQL Server 2012 Enterprise was chosen as a relational database management system.

SQL Server Master Data Services was used to control master datasets and organize into data models, with rules and governance for data ingestion and querying workflows.

Microsoft Data Quality Services was used to create a knowledge base for datasets and automate data integrity and quality management.

SQL Server Integration Services is an extract-transform-load solution for data migration, ingestion, and integration.

SQL Server Reporting Services is a server-based reporting solution compatible with SQL databases, interfaced through the Visual Studio IDE and code editor tool.

QlikSense was chosen as a cloud-native data analytics platform with business intelligence (BI) and artificial intelligence capabilities.

Jitterbit 5 was used as an API integration platform to infuse knowledge base entries into business processes and workflows for greater awareness.

Salesforce Veeva was chosen as a customer relationship management platform, centralizing customer data, compliant content, and multi-channel engagement for sales teams.

Melissa is a big data processing engine that helps companies cross-reference address details and personal identities using cloud, on-premises, and secondary data sources.
Helping the Client Enable MDM and Automation
Our data experts started by studying the client's existing MDM processes to identify areas for improvement. This spanned across customer identification, field change management, incentive compensation processes, Salesforce alignment, roster management, sales forecasting and goal tracking, product roll-up, market basket definitions, market research, and external data vendor integrations. The MDM solution was upgraded, ready as a SSOT for additional data warehousing and BI tools.
The new MDM solution was made to be bi-directional, enabling downstream data movement to Veeva and upstream data ingestion as one example. Data is governed throughout its entire lifecycle to adhere with strict compliance and regulatory requirements as defined and approved by the client and its partners. This applies particularly to patient confidentiality and doctors' privacy via the Health Insurance Portability and Accountability Act.
Finally, Trianz implemented the data warehousing solution alongside several interactive analytics and BI dashboards. This analytics solution cross-references the central MDM solution for validity and quality of data, ensuring insights are valid and relevant.
This project took place under significant time constraints, as the pharmaceutical company needed project finalization before the approval and launch of a new product line.
Transformational Effects for the Pharmaceutical Client After Adopting New MDM and Automation Technologies
The implementation costs were minimized thanks to the leveraging of existing technologies, eliminating the need for expensive replacement solutions.
A single master data source was created on the MDM platform, feeding all 20+ areas of the business, both internal and external. The number of manual processes across all IT data services was reduced by 90%.
Partnership agreement compliance was maintained thanks to enhanced data cleansing, monitoring, and quality improvement capabilities, fulfilling and exceeding expectations for pharmaceutical partners. Regulatory compliance was simplified thanks to centralized datasets with full source lineage.
A new best-in-class data architecture meant the client could scale and grow into the future without worrying about bottlenecks and technical limitations. Ultimately, the sales team had greater confidence and morale thanks to the addition of analytics and BI dashboards, elucidating hidden trends to assist with sales strategies.