Medical Center Seeks Strategic Planning Support for an Enterprise Data Management and Reporting Program
A non-profit medical center sought help for the strategic planning and implementation of an Enterprise Data Management (EDW) platform, along with supplementary analytics and reporting functionality. The medical center's previous data warehouse (DW) and analytics reporting solutions were not fit for purpose, leading to multiple challenges in generating insight and accessing data.
Challenges With Data and Analytics for the Medical Center
The existing reporting and analytics environment had numerous limitations due to the age of the underlying infrastructure and software packages. The medical center needed a complete redesign of its data warehousing (DW) and business intelligence (BI) tools. It also required a brand-new enterprise resource planning (ERP) solution to be installed, coordinated alongside DW and BI installations. Finally, EPIC CarePATH is a specialist solution that needed to be integrated with Oracle cloud infrastructure.
What Was the Medical Center Looking to Achieve?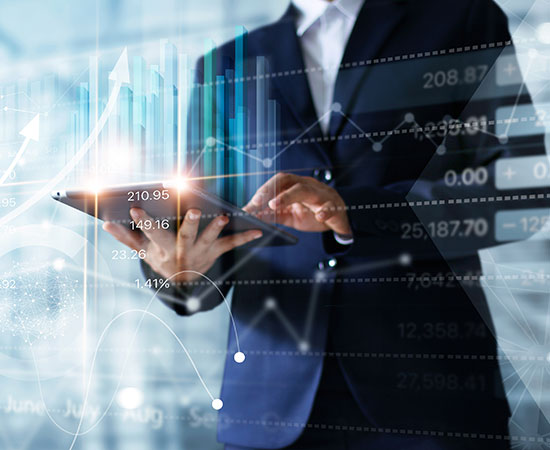 By replacing the aging data warehouse and business intelligence solutions, the medical center would gain more throughput with analytics and reporting. The old solution was bottlenecked, forcing employees to wait for insight while the data warehouse environment responded to queries.
Newer business intelligence tools opened an avenue for more targeted insight and greater value extraction from existing datasets. This would help guide business decisions, allowing the non-profit meet business objectives.
Technology Components Used by the Medical Center on Oracle
After consultation and implementation, the medical center leveraged the following technology components:
Oracle DB was used as a healthcare database solution due to schema-agnostic storage support, allowing for diverse and differing datasets in a centralized repository.

Business Objects allowed the medical center to store and comprehensively tag all types of assets, such as insurance policy documents, medical records, and purchase orders within the Oracle DB environment. It also supports object relations to expedite database querying and data-matching.

Clarity was enabled to facilitate bi-directional e-commerce integration on both Software-as-a-Service (SaaS) cloud platforms and on-premises environments.

EPIC CarePATH was used to integrate and streamline modern healthcare workflows with cross-data-source querying.

SAP Crystal Reports was the reporting solution of choice as it supported the offloading of data processing workloads to remote datacenters whenever usage peaked, with real-time report generation and sharing.
How Did Trianz Implement These Technologies for the Medical Center Client?
Trianz worked closely with the medical center's IT team to plan, strategize, and manage the data and analytics for the digital transformation project. This included devising a work plan, determining business and technical requirements with iterative release scheduling, the provisioning of ETL pipelines, and data application architecting.
The workforce was educated on best-of-breed data warehousing tools and architectures, while developing techniques to move forward with an enterprise strategy and implementation plan.
Trianz defined specific requirements for the data warehouse information system, data architecture, and technical database operations. A range of database types were integrated as part of the data warehousing platform, including conceptual, logical, and physical. A high-level redesign of extract-transform-load processes in and out of the data warehouse environment brought efficiency and reliability improvements to data procedures and any reliant programs.
Business Objects was upgraded to XI R2 for its latest features and security improvements.
Finally, a User Group and Advisory Board were created to assist with the implementation and roll-out of the enterprise data warehouse across all departments.
Transformational Effects and Business Impacts
After the digital transformation, the medical center experienced tangible real-world benefits. User self-service was enabled, directly tackling growing database support requirements across the business.
Company adherence with HIPAA regulations was streamlined thanks to governance frameworks built into the data warehouse ruleset, essentially automating data governance.
Standardized reporting templates and data visualization capabilities enhanced insight generation across all modalities. Online paperless reporting reduced the medical center's carbon footprint and paper usage, while improving usability and shareability with other employees. Custom reports were reduced with pre-defined and approved templates taking their place. These report templates are contained within a catalog for ease of access.
Data bandwidth, response times, and data integrity were improved thanks to faster processing times, lower I/O latency, and more stringent validation both in-transit and at-rest for data packets.
×