Healthcare Systems Provider Seeks a Modern Endpoint Inventory Solution
A leading integrated healthcare delivery systems provider approached Trianz as it was struggling with poor infrastructure discovery processes. It also had imperfect application affinity mapping, causing a lack of awareness and visibility into IT system and software dependencies.
Business Challenges for the Healthcare System Provider in Infrastructure and Application Visibility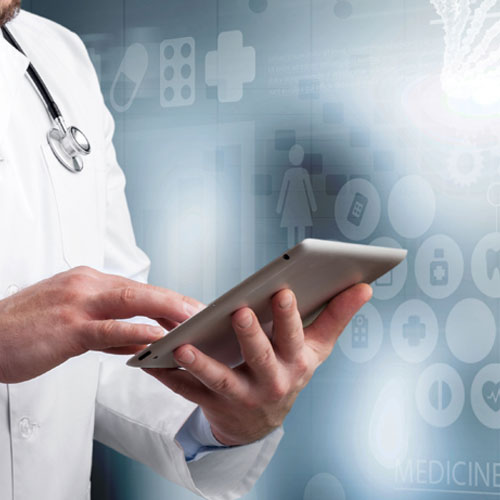 The healthcare delivery systems provider needed a modern endpoint inventory solution to overcome its problems with infrastructure discovery and application affinity mapping. A lack of infrastructure visibility makes it difficult to understand how their servers, networking equipment, and client devices worked together. Similarly, application affinity mapping was needed to organize ideas and insights related to software used by the provider during service provision.
The objective was to accurately assess the impact of critical incidents, as these incidents were leading to a loss in transactions and general business engagement numbers.
Technology Components Selected by Trianz to Map Dependencies and Assist with Discovery
Trianz chose a selection of targeted solutions that would help the client meet its objectives:
Tivoli Application Dependency Discovery Manager (TADDM) was chosen for its excellent automated infrastructure and application dependency mapping capabilities.

Tivoli Asset Discovery for Distributed [TAD4D] monitors for distributed hardware assets, software assets, and metadata from software applications on the network.

BigFix Inventory acted as a centralized repository to store software and metadata asset information, improving network security and preparing the client for future auditing procedures.
How Trianz Implemented New Discovery and Dependency Mapping Tools for the Client
Trianz started by developing an execution roadmap for the project, outlining processes and prioritizing implementation stages to meet the client objectives and adhere to project timescales.
From here, Trianz conducted workshops so business and IT stakeholders could better understand the business challenge, and how the new solution would impact existing processes and workflows.
Next, all existing processes, tools, integration points, and data sources were assessed to ensure they were compatible with the new technology solutions introduced through the project. This was also an opportunity to remove dead weight with redundant or inefficient IT solutions.
An architectural design for TADDM was created, including five secondary storage servers and 14 discovery servers to uplift network visibility. This would enhance discovery capabilities and provide redundancy if one or multiple discovery servers were to go offline.
A new standardized method for processing incidents and service requests was discussed with stakeholders before being implemented across the entire business. This reduced service desk workloads and improved response and remediation times.
New monitoring solutions were installed with a focus on reducing event noise and duplicate incidents. The monitoring solution also tracked operational efficiency across software products.
Transformational Effects After Implementing Discovery and Dependency Tools
The client was able to migrate from TAD4D to BigFix Inventory, enabling bundled rules and software exclusions for more targeted discovery processes.
Application performance and health monitoring was initiated through application affinity mapping functions in TADDM, providing valuable insight into IT performance.
The accuracy of sub-capacity reporting in BigFix Inventory increased, improving invoicing processes.
The new discovery tools collectively identified thirty-three thousand servers and forty-five-thousand network components, with automated weekly refresh cycles to keep the asset list updated.
Business processes and workflows were optimized and improved, and customer satisfaction increased measurably for the healthcare systems client. This was possible while still reducing operating costs through a carefully executed metric-based improvement approach.
Scan errors were reduced from relatively high numbers, all the way down to an incidence rate of less than 3%.
Finally, administration and support processes were streamlined to optimize day-to-day engagements between the client and healthcare service users.