Managed Services for IT Operations Management
Trianz was enlisted to help a global insurance company that provides products and services to individuals, families, and corporate customers worldwide. The client needed a managed service that involved handing off management responsibility to a third party, as well as develop an IT operations management (ITOM) toolset digital transformation.
Business Challenges
The insurer was experiencing trouble with its IT service desk ticketing software, leading to backlogged work requests stretching back to 2014. IT Service Management (ITSM) and IT Operations Management(ITOM) operated independently, creating data silos that reduced agility and awareness.
This led to complications when staff performed manual incident resolution workflows, with inaccurate insight leading to inconsistencies when applying a fix. Coupled with the scale and frequency of manual tasks within the business, this opened up a significant risk for human error.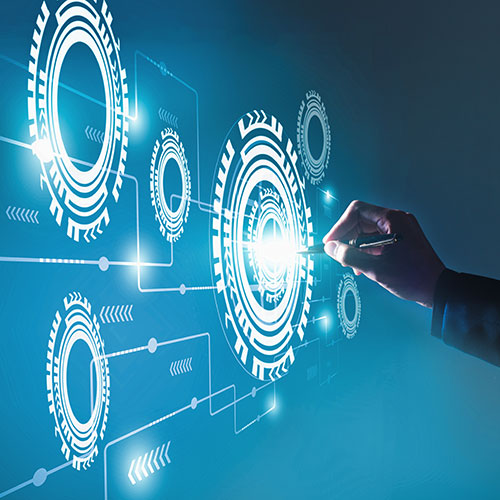 Technology Components
Trianz consulted with the insurance company and decided upon the following technology components:
Citrix Intelligent Traffic Management (ITM) was proposed to optimize inbound and outbound network traffic using real-time data analytics, applicable across web apps, digital software applications, content delivery networks (CDNs), and similar platforms.

Tivoli Netcool or OMNIbus was chosen as a service level management (SLM) system. It provides real-time, centralized monitoring of multi and hybrid-cloud networks, feeding relevant data back to helpdesk systems, databases, and remote systems. The end-state enables automatic response triggers to incidents and events on the network and monitors the adherence to proposed service level agreements (SLAs).

IPSoft was selected as an autonomic, cognitive solutions platform. IPSoft automates IT and related business processes using conversational AI, which is ideal for external customer queries and internal knowledge sharing with employees.

BMC Helix ITSM(previously BMC Remedy) was chosen as an industry-leading, next-gen service management platform that upholds and evolves best-practice ITSM principles aligned with business requirements.
How Trianz Helped the Insurance Company to Reduce Human Error, Eliminate ITSM/ITOM Data Silos, and Digitally Transform the IT Service Desk
Trianz started by running workshops across all business departments, cultivating the understanding of present IT challenges among key stakeholders.
Our infrastructure experts then developed a prototype environment using Citrix ITM, Netcool, IPSoft, and BMC Helix. This established a centralized event management system, providing a single source of truth for AI when executing automated ITSM and ITOM workflows.
Data and insight correlation policies were developed and tested so the insurance company could de-duplicate events and reduce event noise fatigue among service personnel.
IPSoft was integrated with the event management system to enable remediation playbooks and automated incident resolution. This process involves the creation of Scope of Work (SOP) documents, and configuration of automation scripts aligned with business workflows.
The final step was validating the automation script parameters and generated outputs, ensuring everything aligned with the insurer's expectations.
Transformational Effects for the Insurance Provider After Enabling Automation
After implementing the new system, the insurance company experienced tangible benefits.
First, incident remediation timescales were significantly improved using IPSoft automation playbooks, improving mean-time-to-remediation (MTTR) metrics. This indirectly supported SLM and the upholding of SLA agreements.
The prevalence of human error was significantly lowered, namely due to consistent and repeatable automation playbooks through IPSoft. This meant the workforce had more time to focus on high-value tasks, rather than low-level workflows.
End-customer confidence levels soared exponentially due to improvements in service quality and reliability, driving business growth and supporting revenues.
IT service desk backlogs were reduced by 91% with the support of auto-remediation AI over a five-month period. Staff well-being improved with this change thanks to lower workloads.
Finally, around 90% of SLA metrics and reports were automated to simplify management and reduce human error. Overall, this meant that 50% of business-wide reporting needs were met through the new system.