Challenge
A Fortune 100 Property & Casualty (P&C) insurer, we'll call P&CDirect (PCD), had limited compute resources to perform analytics on second-by-second telematics data. The queries would take hours to resolve, which was negatively impacting PCD's bottom line and reputation.
The insurer was looking for a robust cloud analytics platform with real-time and complex analytics capabilities to use data as a strategic asset, putting information in the hands of the right people at the right time.
PCD needed a scalable solution that could not only ingest and analyze new data sources quickly and efficiently, but also cost-effectively. Their goal was to spend more time on insights and action and less time on set-up.
Having complete access to all their data would help PCD's team uncover new opportunities and actionable insights across the business. So PCD tapped Trianz to implement an analytics platform that could offer custom solutions with more self-serve capabilities and manage an end-to-end catalog of data assets with searchable metadata and data lake assets.
Our Approach
PCD's operational goal was to choose the right tools and migrate to the next-generation information management and analytics platform on AWS. After a thorough assessment of their existing reporting strategy, alignment, and challenges, we recommended deploying the cloud force analytics platform using AWS Cloud Managed services.
Trianz' goal was to help the client identify capabilities needs beyond data analytics. After extensive sessions of research and tool bake-offs, our specialists designed Proof of Concepts (POCs) to build capabilities and prepared feature comparison charts to map to client requirements.

We developed a phase-wise migration approach for a Minimum Viable Product (MVP) by first migrating 60 TB of telematics data to AWS. We then designed their analytics platform with a reusable code.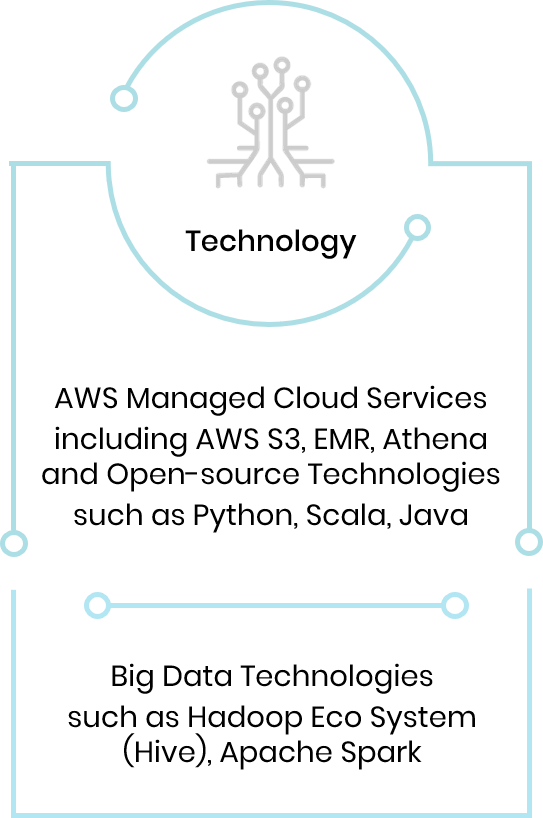 Transformational Effects
Our innovative approach yielded positive results. Queries that took hours earlier could now be executed within minutes via our new analytics platform with built-in, fail-fast capabilities.
The new platform is scalable enough to handle huge data ingress in the future and flexible enough to accommodate or adapt to future technology trends. It can also easily integrate with other existing or future cloud tools.
Experience the Trianz Difference
Trianz enables digital transformations through effective strategies and excellence in execution. Collaborating with business and technology leaders, we help formulate and execute operational strategies to achieve intended business outcomes by bringing the best of consulting, technology experiences and execution models.
Powered by knowledge, research, and perspectives, we enable clients to transform their business ecosystems and achieve superior performance by leveraging infrastructure, cloud, analytics, digital, and security paradigms.
×