Enabling Healthcare Analytics in the Cloud
Trianz was approached by an emerging pharmaceutical company that was looking to adopt Salesforce CRM. It wanted to improve field activity and prescribing activity monitoring capabilities, alongside more visibility into formulary and claim trends.
Business Challenges for the Pharmaceutical Company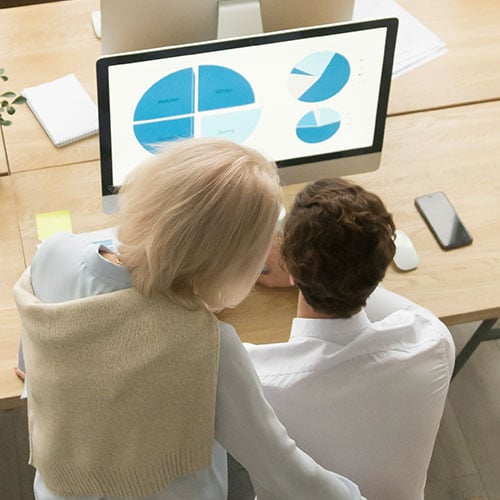 The pharmaceutical company had no way to monitor field or prescribing activities with its partnered pharmacies. Similarly, it had no way to proactively strategize due to a lack of formulary and claim trend data.
Technology Components Supplied to the Pharmaceutical Company by Trianz
The pharmaceutical company was supplied with the following technology components:
Microsoft PowerBI enabled visual dashboards and reports that were easier to interpret for employees in the field.

Microsoft Azure was chosen as the cloud service platform, with Infrastructure-as-a-Service offerings relating to virtual machines, networking, blob storage, and disaster recovery.

Microsoft SQL Server was chosen as a relational database management system.
The Trianz Approach to PowerBI Configuration and Azure Architecting
Trianz developed a data warehouse using the Microsoft SQL Server component. PowerBI was highly compatible with SQL Server, reducing the likelihood of future incompatibility for long-term viability.
Various data sources were centralized in the data warehouse, acting as a master data repository to reconcile operational reference data. PowerBI could then access the database to deliver reports and dashboards to stakeholders and pharmaceutical employees.
Transformational Effects with a New MS SQL Database and PowerBI on Azure
After architecting the new cloud environment, the pharmaceutical company's leadership team gained insight into company performance, competitor trends, and the flow of products through the delivery pipeline. This allowed for proactive strategies to smoothen supply chains, outmaneuver competitors, and manage company performance.
The field sales team could now access mobile-enabled dashboards access mobile-enabled dashboards thanks to PowerBI. This enhanced capabilities in the field, improving service quality when interacting with clinicians and revealing prescribing behavior trends. Finally, sales employees were empowered to monitor their own call activity KPIs, improving motivation and productivity.