Making Life Easier With Better Data
---
Compared to other sectors, the life insurance industry has been hesitant to embrace digital change. Many companies in this line of business still rely on an outmoded sales process that follows the legacy broker-to-consumer model. This approach fails to empower customers to make their own decisions and act as participants in the process. Such a failure to meet the expectations of the modern consumer puts traditional life insurance companies at risk of losing their market share to a more future-ready competition.
But it's not too late. By acting now and investing in advanced analytics, life insurance companies will gain a significant advantage in terms of customer intimacy, product-service portfolio reinvention, and cost optimization.
Still, it will require more than just action on the part of traditional organizations who are looking to modernize their business approach. These companies must not only act but act intelligently. Our data demonstrates clear vulnerabilities among companies that sit outside the vision-driven quadrant. For life insurance companies that make errors in their digitalization approach, they still risk falling behind digital disruptors as consumer lifestyles change.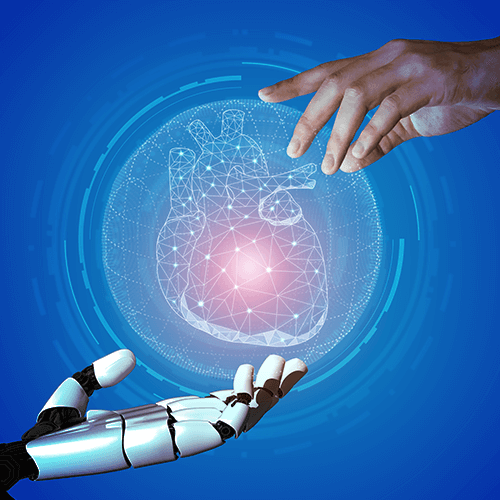 ---
Top Concerns for CEOs in the Life Insurance Industry
---
While some factors affecting the life insurance industry may not be alleviated with the help of digital transformation, there are still many ways the industry can reinvent themselves. Here are the top six concerns life insurance CEOs will need to address in the digital era:

Reaching New Generations
Gen Y and Gen Z are demonstrating weak interest in life insurance. This is a large demographic that will soon begin participating in the market, and life insurance companies risk losing their business without a sufficient value proposition.

Reward-based Models
InsurTech and other new insurance models are transforming the value proposition through lifestyle rewards and dynamic premium pricing. Incumbents in the life insurance industry must adopt and deliver new value add-ins to compete with digital disruptors.

Higher Life Expectancies
Advances in medicine and medical device technologies are reducing the health burden on the population, leading to a sentiment that life insurance is unnecessary. This is driven by higher life expectancies and reduced instances of early mortality. Life insurance companies need to offer more than compensation or support, expanding the product-service value chain to capture a wider audience.

Direct-to-Consumer Model
The direct-to-consumer sales paradigm is altering the sales pipeline. Brokers are increasingly viewed as "dead weight," increasing costs and offering little value to customers. Life insurance companies must embrace the direct-to-consumer model, delivering better value and more comprehensive end-to-end service delivery with their internal expertise.

Changing Lifestyles
Alcohol and tobacco consumption have long been factors in life insurance premium calculations. Now, increased usage of cannabis is adding another factor for consideration. Life insurers must adopt progressive frameworks for calculating premiums, without penalizing Gen Z or Gen Y consumers for personal lifestyle choices.

Comprehensive Packages
There are few avenues for life insurers to add non-transactional value to the product-service chain. Compensation after death or injury is not enough, meaning insurance plans need to integrate a more comprehensive range of services and offerings. This will keep customers in regular contact with the company, enabling further upselling opportunities to drive the bottom line.
A Changing Approach to Life Insurance Calculations
---
The life insurance industry has traditionally been focused on risk-based insurance premium calculations. This is no longer viable as life expectancies rise and lifestyles or demographics become more diverse. Instead, a focus on life-based calculations is needed, integrating wearable monitoring data and lifestyle decisions into the calculation framework. As consumers are more health-conscious now, these changes will reward their efforts and revitalize the value chain.
The end-state should be the adoption of actuarial models that focus on real data rather than estimates. Product or service differentiation is also vital, as health insurance companies are encroaching on the life insurance industry with their own comprehensive service propositions. Individual plans are being forgotten in favor of more end-to-end family insurance plans, requiring a shift in product-service delivery approach. Finally, life insurance companies must leverage mobile applications, telematics, robotic process automation (RPA), blockchain, and AI or machine learning, as well as adopting a data-driven approach to life insurance to deliver better product-service value and overhaul the customer experience (CX).
---
The Most Successful Digital Transformations Are Powered by Analytics Capabilities
---
Our benchmarking services are powered by over 1.5 million data points in addition to our primary research and data collection capabilities. With access to leaders across more than 40,000 companies in various size segments, industries, and geographic locations, we can quickly gather additional data to address how your business is performing against the competition.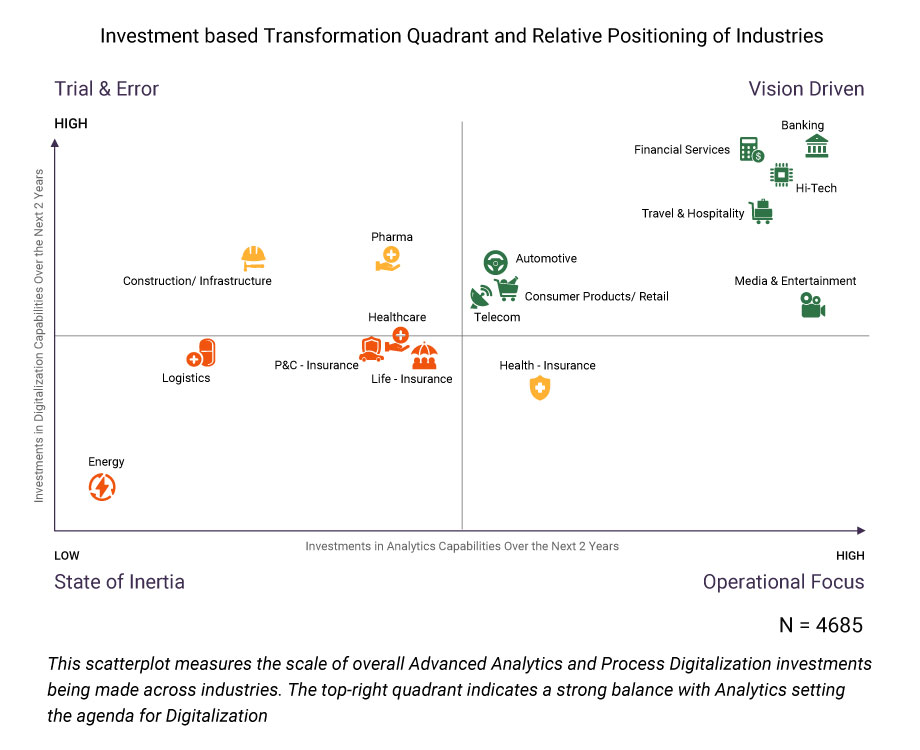 Source: Trasers
---
Data analyzed in this report comes from 4,000+ responses. For the life insurance industry, data from 225 companies have been used.
---
Our life insurance industry experts can offer insights into the following sectors:
Direct Life Insurance Carriers

Protection Policies

Investment Policies

Agencies and Brokerages

Claims Management

Insurance Support Services

And More
×