Transforming the Customer Experience
---
The retail industry is a leader when it comes to vision-driven digital transformation. Around one-quarter of firms are making investments in digitalization by prioritizing business needs thanks to analytical insights.
However, our data illustrates that many retail companies remain outside the vision-driven quadrant. Disruption is imminent, and those who are not using a vision-driven approach put themselves at considerable risk.
Customer expectations are at an all-time high, and this leaves little room for error during the digital transformation process. If retail firms execute their digital transformations sub-optimally, survival will be incredibly difficult in the face of digital disruptors across the brick-and-mortar, as well as the digital ecommerce playing fields.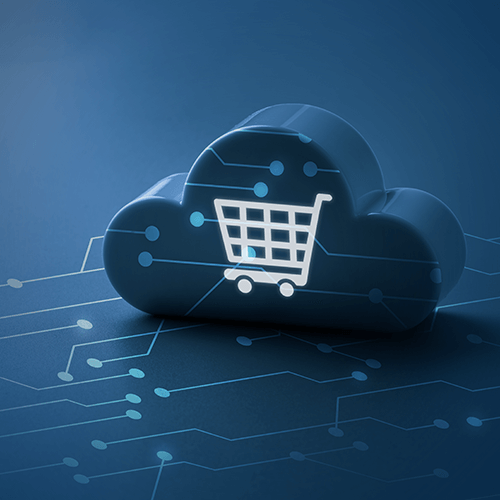 ---
Top Concerns for CEOs in the Retail Industry
---
For Retail CEOs, there is an urgency to understand customer expectation and demand. Digital savvy millennials have changing preferences in the retail space, and it is becoming harder to create product differentiation through personalization. Along with shifting demographics and growing global influences, here are the top six concerns that pharma CEOs will need to address as the industry accelerates into the digital era.

Constant Innovation
Retail product-service portfolios must be in a state of continuous improvement and innovation to remain competitive. Wide product selections are less desirable, with fewer choices at a higher quality or value being more desirable for consumers. This is demonstrated with German retail giants like Aldi and Lidl, who make significant profits despite offering some of the lowest product costs to consumers. Services must be provided digitally, such as with returns and customer support to increase buyer confidence and drive sales revenues. Supply chains must also grow and scale to match logistical demand in the digital realm.

Global Expansion
Borders between continents and countries are being broken down, enabling retail companies to reach all four corners of the globe. Retail firms that deliver localized services will experience greater competition from this globalized market, with price and convenience being the priority for consumers. Similarly, global retail firms can no longer rely on reputation and brand image to sell products or services, requiring a total transformation of the value chain.

Market Saturation
The market is saturated with nearly identical products and services, making it difficult for retail companies to differentiate and stand out. This lack of differentiation means customers solely focus on getting the best price. Retail firms must increase their engagement with customers, transforming the customer experience to add value across their product-service portfolio.

Security and Compliance
Retail companies are handling massive quantities of customer information and payment data. This comes with the responsibility of cybersecurity and data protection, where frameworks like PCI-DSS and GDPR complicate operational management. Reputation and brand image is also on the line, with a successful security breach or malware attack putting the entire business at risk of consumer exodus.

Finding a Niche
The retail sector is incredibly competitive, and these market conditions make finding a niche difficult. This necessitates a vision-driven approach for retail companies, reinventing product-service portfolios and the customer value proposition to remain competitive.

Strategizing Across Channels
Marketing teams must adopt cross-channel strategies to reach a wider target audience. Product personalization is increasingly commonplace and desirable for consumers, along with loyalty and reward programs that leverage emotional responses to drive repeat sales.
---
The Most Successful Digital Transformations Are Powered by Analytics Capabilities
---
Our benchmarking services are powered by over 1.5 million data points in addition to our primary research and data collection capabilities. With access to leaders across more than 40,000 companies in various size segments, industries, and geographic locations, we can quickly gather additional data to address how your business is performing against the competition.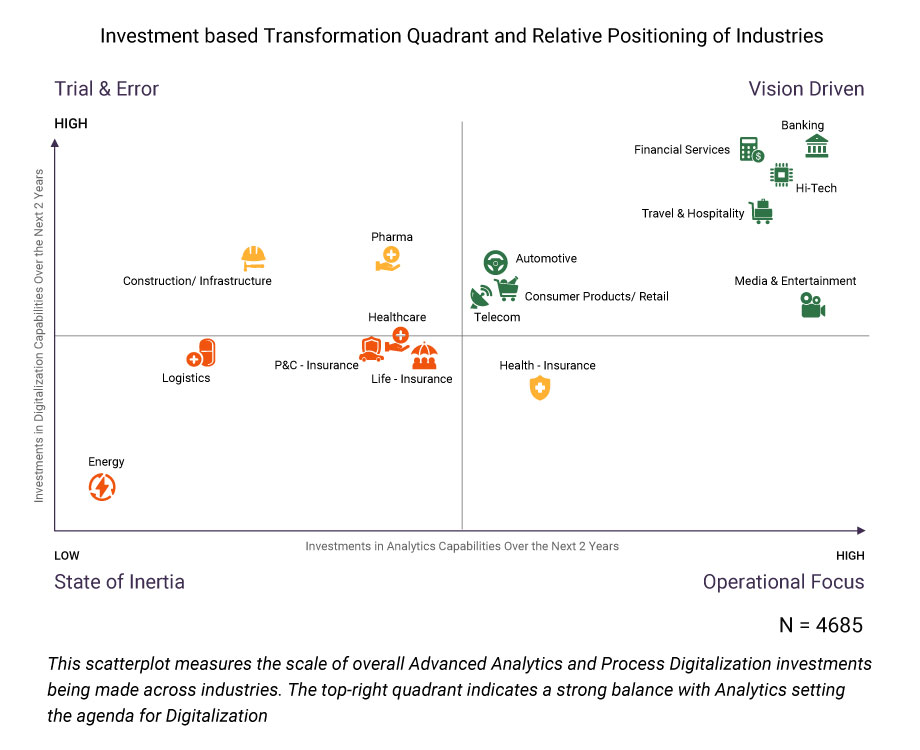 Source: Trasers
---
Data analyzed in this report comes from 4,000+ responses. For the retail industry, data from 356 companies have been used.
---
Our retail industry experts can offer insights into the following sectors:
Retail Chains and Stores

e-tailing

Food Production and Processing

Consumer and Agricultural Goods

Service Providers

And More
×