Leverage Our Services to Get Systems Up and Running
---
BMC Remedy has been superseded by BMC Helix ITSM cloud services. Migrating away from a large-scale platform like BMC Remedy can be a daunting task. For enterprises running IT services on the BMC Remedy platform, migration is necessary as it is now classed as a legacy system.
Instead, new solutions like the cloud-based ServiceNow platform should be adopted by enterprises to enable new powerful workflow automation capabilities for users.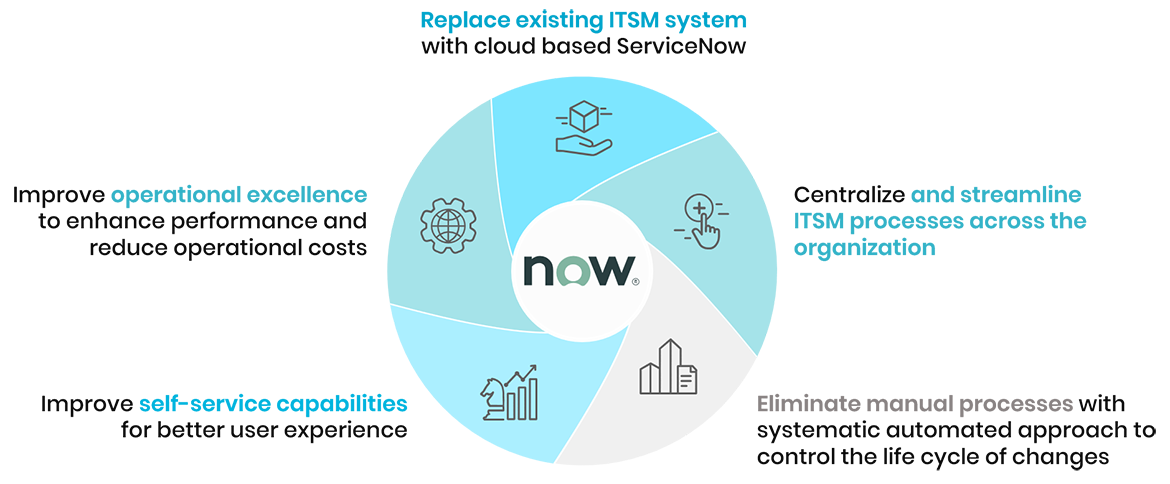 After a transition to ServiceNow, companies can leverage new system capabilities like IT service management in combination with the ITIL framework, IT operations management, business management, asset management, customer service management, AIOps, and SecOps in their daily operations.
Similarly, powerful new ITSM tool integrations with others like Salesforce can be added via ServiceNow QuickConnect to bring your workflows together. Before that, a migration away from BMC to ServiceNow migration must take place.
---
BMC to ServiceNow® Migration
---
With more than twenty years of BMC Remedy implementation experience, and eight years of experience delivering BMC to ServiceNow migration, Trianz is your ideal migration partner. This is proven by our long-standing ServiceNow Premier Partner and BMC Remedy Partner certifications. With our experience and expertise, our team can change your entire BMC Remedy instance to ServiceNow in as little as 100 days.
Our team understands the intricacies of the legacy BMC Remedy platform, which greatly streamlines data migration workflows to ServiceNow for a faster time-to-completion. We can also help you maximize your return on investment and value generation capabilities after adopting the ServiceNow platform, partly due to lower costs when operating in the cloud.
Trianz certified professionals can help you translate seamlessly between systems, and offer a way to resolve common migration challenges such as:
Custom application data transfers and translation

Modernization of IT service management strategy

On-premises-to-cloud data migration

System process assessment and realignment

Migration project roadmap orchestration
and execution

Account permissions and data access controls

Agile platform integration
---
The Trianz Migration Approach
---
Trianz focuses not just on enabling new technical capabilities, but also on helping enterprises to achieve desired business outcomes. This forms our unique approach that has helped hundreds of clients to undergo the complex process of migrating away from legacy systems.
With legacy systems, both small and large businesses are vulnerable to disruption due to diminishing end-of-life (EOL) compatibility with modern technologies. ServiceNow specifically targets productivity and innovation in different scenarios, removing the virtual barriers that hinder business success.
This is achieved via adaptive integrations with third-party tools, 360-degree cloud server information visibility, and a growing number of platform-specific applications that assist IT teams. Capabilities range across operations management (ITOM), service management (ITSM), and asset management (ITAM). In Summation, ServiceNow can respond to virtually all needs — even needs you haven't considered.
---
Trianz Service Offerings for Each Phase of BMC to ServiceNow® Migration
---
Trianz has a range of service offerings to start a BMC to ServiceNow migration. Enterprises can pick and choose à la carte, only investing in the services they need:
Deep Analytics and Business Intelligence - Perform in-depth analytics and business intelligence processes on current IT system implementations to understand organizational hurdles and possible business outcomes, in partnership with the IT operations manager and service manager.

Planning and Roadmap Formation - In partnership with deep analytics, Trianz can create a systematic schedule for your BMC to ServiceNow migration — to align with business goals while minimizing IT disruption.

Risk Analysis - Identify the risks of moving from BMC to ServiceNow, such as data incompatibilities and service disruption, to prepare the enterprise and maintain business continuity during migration.

End-to-End Migration Support - From start to finish, Trianz will assist with data migration and system connections, leaving enterprises with a new, fully functioning ServiceNow foundation.

Workforce Training - With new systems, new knowledge is needed to leverage it effectively. Trianz can educate senior management, stakeholders, and employees on best practices to help them hit the ground running and maximize productivity in the latest version or release of ServiceNow.

Custom Application Integrations - At any stage during and after the initial migration, Trianz can help you integrate proprietary custom applications with ServiceNow. This ensures you retain niche functionality to support the needs of enterprise IT teams, with the benefits of central access and administration via the ServiceNow platform.
---
Why Choose Trianz for Your BMC Migration?
---
Trianz understands the urgency of large-scale IT projects such as BMC to ServiceNow migration. Stakeholders want to see a return on investment and justification for replacing an old system. A combination of expedited migration, risk assessment before execution, and supplementary workforce training greatly shortens the time to value, satisfying stakeholder concerns.
Start centralizing your IT systems and establishing one unified foundation to support long-term business goals in ServiceNow with Trianz today.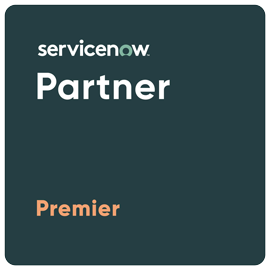 ×