With the persistent growth of concurrent IT Service Management (ITSM) services, many enterprises are struggling to find a cohesive way of managing them. As a solution, Trianz is partnered with ServiceNow and offers a best-in-class, quick-start implementation approach.
Now in as little as 60 days, Trianz can build a foundational framework for ServiceNow ITSM implementation. This means you can significantly reduce your IT department workloads while also increasing the availability and reliability of your ITSM services.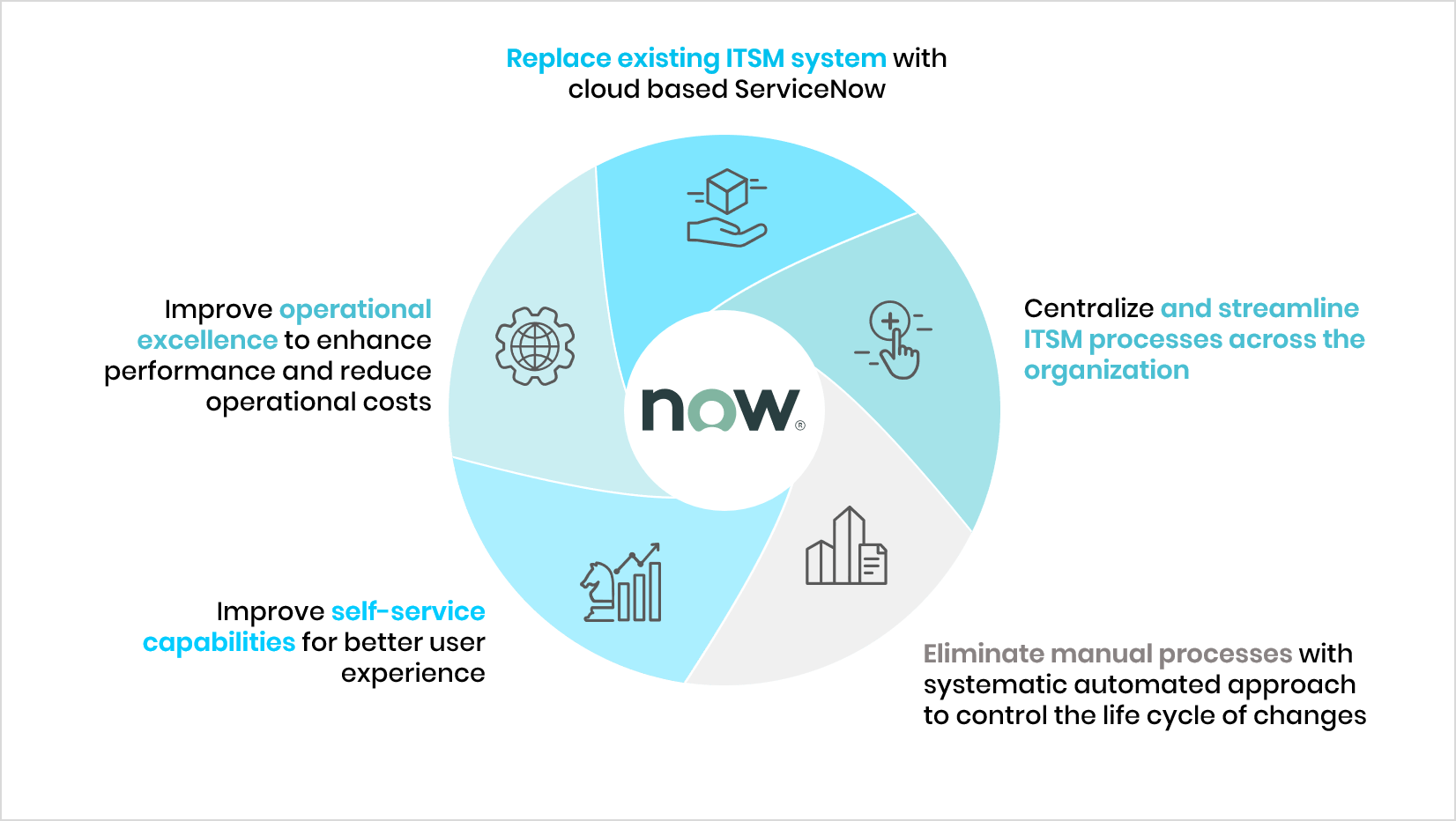 The Trianz Approach to ServiceNow Implementation
To achieve this best-in-class speed in execution, Trianz follows a tried-and-tested methodology to build frameworks and implement ServiceNow. Trianz has been a ServiceNow partner since 2016, and as a firm we have been executing Service Management implementations for more than 20 years.
Our ServiceNow in 60 days process starts with a full business analysis to determine your enterprise's IT objectives and current technological capabilities. A crucial part of this is gap analysis reporting, where we can pinpoint existing ITSM shortcomings with recommendations and approaches to implementing an ITIL aligned solution.
Then, our experts identify the relevant ITSM application functionalities that meet your specific business needs. With decades of industry knowledge and direct experience with ServiceNow, you can rest assured we will find the optimal ServiceNow configuration that meets your requirements.
Test and verification processes are part of our ServiceNow Assurance Model. They set clear milestones for the implementation process, and stringently assess the reliability of your ServiceNow product stack.
Through this model, our experts offer frequent updates on progress to key stakeholders so that project milestones are achieved. This review stage also allows us to proactively recognize and remedy common ITSM implementation and migration problems, keeping us on track for a 60-day implementation.
We know that stakeholder- and employee-adoption is vital to your success with the platform. Trianz experts will work closely with your employees in-house, identifying technology champions across the business that are willing and able to share expertise. Our goal is to help them quickly maximize ServiceNow's functionality and increase their productivity.
Especially in the short-term, these early champions will also offer critical guidance on ServiceNow that upskills your entire workforce. This reduces the Mean Time to Benefit (MTTB), allowing your enterprise to reap the benefits of ServiceNow implementation in much less time.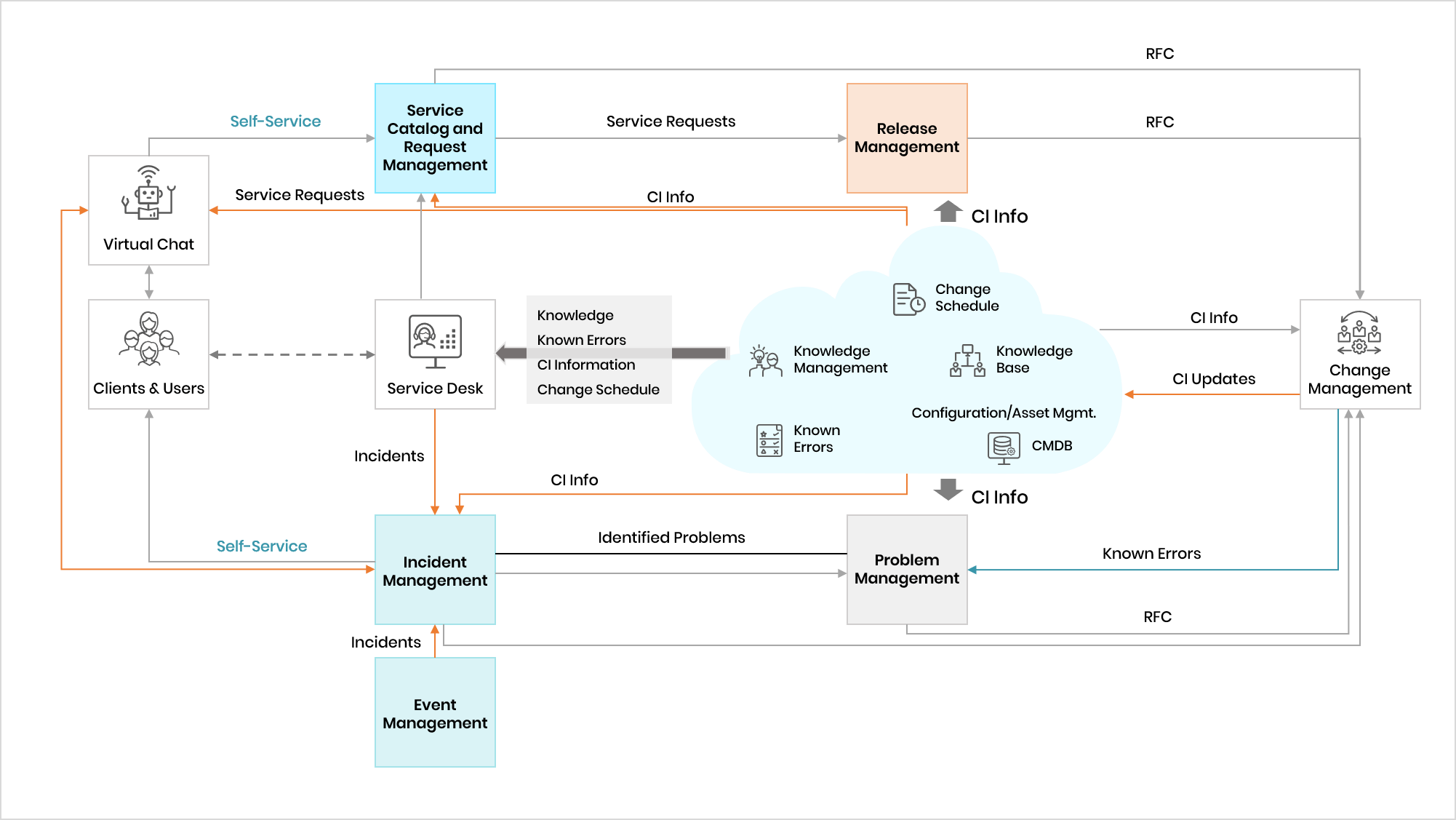 Speed of Service, Excellence in Execution
How does Trianz offer best-in-class quick implementation? We reuse our proprietary implementation frameworks and templates, which allows us to accelerate the implementation cycle.
Automation is another key to increasing productivity and efficiency. Our experts deliver rapid ITSM implementation/migration services for our clients and recommend future roadmaps to improve employee/user experience by automating request fulfillment. All of this happens without ever compromising integrity or security along the way.
Our deep bench strength of seasoned ITSM specialists allows for incredibly personalized ServiceNow implementations/migrations. By uniting our partnerships and experience, Trianz's 'ServiceNow in 60 Days' service offers you both an increase in implementation and migration velocity, as well as reduced risk to the business while delivering on your ITSM goals.
×