Get Control, Avoid Disruption
Enterprise IT management platforms like ServiceNow have helped companies monitor, integrate, and manage their infrastructure and support services more efficiently than ever. Despite this fact, many IT organizations are still challenged with the bandwidth and/or internal expertise required to effectively manage their IT service management initiatives and operations.
We understand that managing your support services is not typically seen as a profit-generating area of a business. Meanwhile, external services are even more critical as they serve your customer base. With this in mind, it is absolutely essential to ensure the critical tasks of managing, monitoring, and optimizing ServiceNow can be performed efficiently and effectively at all times.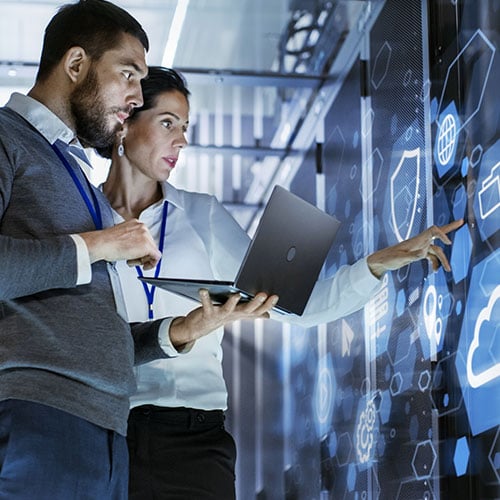 Trianz offers a managed service model for the ServiceNow platform, offloading day-to-day management, including platform management, enhancements and fixes to existing applications, new capabilities development, platform scaling support, and more. Our expert team of administrators and developers can help monitor the performance health of your network and digital services, so you can respond quickly to disruption and even proactively mitigate the chance of disruption.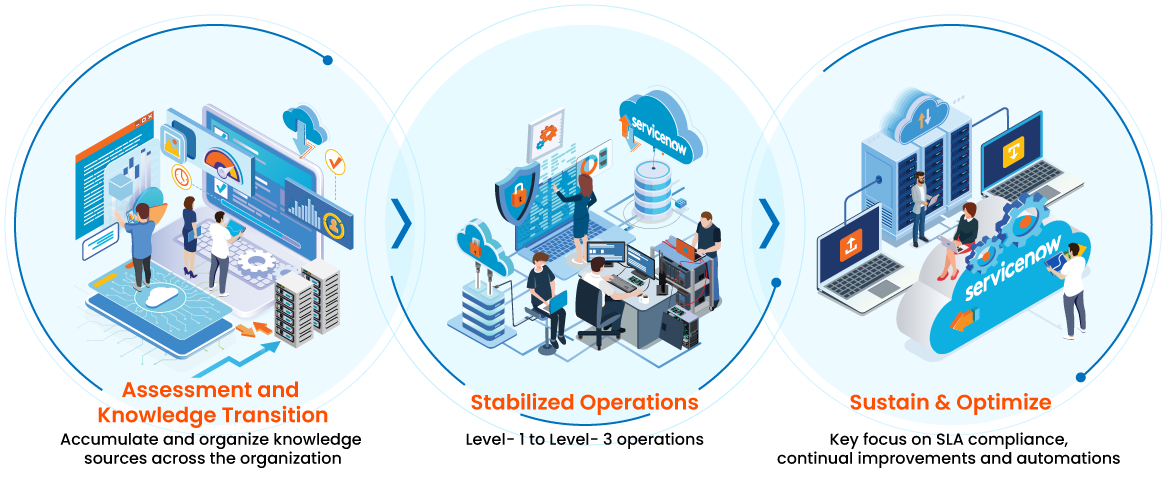 Trianz does much more than ServiceNow implementations. We can help you optimize the platform, tailor environments to fit your business processes, integrate your existing and new services, and perform ongoing service management so that you can focus your IT department on more pressing business matters – the satisfaction of your end users.