Destination Digitalization
---
The travel and hospitality industry is almost entirely focused on delivering stellar customer experiences (CX). This underpins existing progress around digital transformation in sales and marketing. Overall, this means the hospitality industry is vision-driven with its approach to digital transformation.
For hospitality firms who reside outside the vision-driven quadrant, our data highlights critical vulnerabilities. These areas of weakness mainly concern companies failing to digitally transform the operational value chain.
For travel and hospitality firms who do invest in digitalization, the potential benefits are immense. Those who are yet to digitalize their wider operations can replicate existing digitalization in sales and marketing to fast-track their approach. This will be necessary considering the immense pressure on hospitality firms around top CX delivery. In summary, digitalization can unlock higher profits and help travel and hospitality firms to retain customers, namely through automation and subsequent increases in service delivery velocity.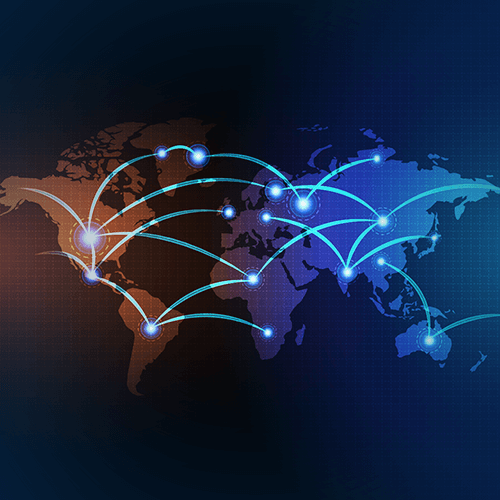 ---
Top Concerns for CEOs in the Travel and Hospitality Industry
---
Here are the top six concerns CEOs in the travel and hospitality industry must contend with and adapt to in the digital era:


Digital Disruptors
New competition from disruptors like DoorDash, GrubHub, and other digital-first companies is breaking the status quo and forcing incumbents to adapt. This follows an increase in online hospitality sales such as with food and make-at-home experiences, leading to change in distribution chains.

Interconnected Experiences
Integrable application programming interfaces (APIs) are in high demand as customers prefer to manage their digital lifestyles with minimal fuss. Hospitality customers in particular desire interconnected experiences, such as booking tables, tickets to events, or access to public transit through a single centralized gateway — or preferably as a configured package.

Data Protection
Consumers across all industries are increasingly concerned about cybersecurity and data protection. For businesses, they must learn to leverage this data while upholding and respecting the privacy of their customers. A better CX cannot come at the expense of exposing personally identifiable information (PII) or data security breaches.

Fluctuating Prices
Prices can vary widely depending on locality and the time of year. This leads to different customers in different locations getting a different deal through data-driven demographic analysis. Hospitality is more immune to price increases than most industries, however, as the CX takes center stage. If the CX falters, the hospitality firm is at risk regardless of the price it charges customers.

Interative Experiences
Digital leaders have begun delivering quality-driven, digitalized, and interactive hospitality experiences which legacy competitors are struggling to match. This highlights a critical need for incumbents to begin thinking about and implementing a digital transformation roadmap.
---
The Most Successful Digital Transformations Are Powered by Analytics Capabilities
---
Our benchmarking services are powered by over 1.5 million data points in addition to our primary research and data collection capabilities. With access to leaders across more than 40,000 companies in various size segments, industries, and geographic locations, we can quickly gather additional data to address how your business is performing against the competition.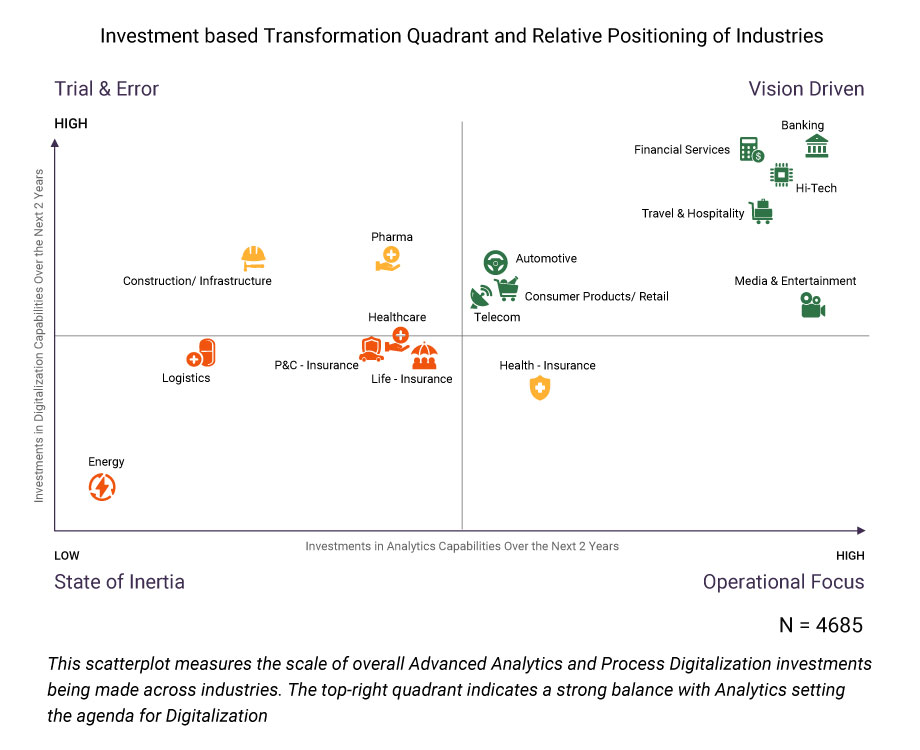 Source: Trasers
---
Data analyzed in this report comes from 4,000+ responses. For the travel and hospitality industry, data from 269 companies have been used.
---
Our travel and hospitality industry experts can offer insights into the following sectors:
Tourism

Lodging and Boarding

Catering and Restaurant Management

Airlines and Cruises

Gambling

And More
×