What is Cloud Architecture?
Cloud architecture is a technology solution that IT professionals design and construct when building services, applications, or data storage on the cloud. Cloud architecture solutions often include cloud migration and adoption, utilization and scaling strategies, and of course the planning and deployment of third-party cloud platforms along with management tools that measure cost-effectiveness and workload planning.
In the following article, we will cover how cloud architecture has evolved, how to plan effectively when developing a cloud solution, and what type of cloud architecture will work best for your enterprise.
---
Putting It Into Context
---
In the early days of IT infrastructure and management, disaster recovery plans were limited to expensive and time-consuming on-premises security solutions.
With the advent of cloud solutions, businesses were able to leverage the skills of data protection and disaster recovery to third-party public cloud providers, thereby eliminating on-premises infrastructure and enabling them with more access to their data in the event of a major disruption. However, a public cloud does not offer the same firewalled security as a private cloud and therefore industries such as finance and healthcare still opt for on-prem solutions.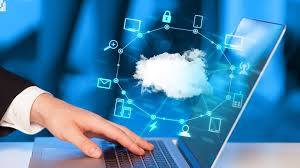 In recent years, with the acceleration and diversity of cloud services, data recovery plans are just one minor part of cloud consideration in a much larger cloud environment.

In this digital age, where the cloud promises much freedom and flexibility, a robust IT infrastructure uniting cloud, analytics, and big data platforms will drive business excellence for your enterprise.


KC Sreeram,
VP and Practice Leader - Cloud and Infrastructure
With hybrid cloud architecture now becoming the de-facto model for cloud solutions, businesses are able to leverage the reduced security risks of traditional on-prem software and hardware, coupled with the cost-effective scalability of a public cloud environment.
At Trianz, we understand businesses need an experienced cloud architect to help them formulate an actionable solution for their cloud journey. This is why our cloud architects specialize in private, public, and hybrid cloud architecture to deliver a solution that will ensure your cloud migration is secure, while helping you save capital expenditure in the short-term and the long run.
---
3 Key Considerations in Developing a Cloud Architecture Solution
---
While the cloud offers flexibility and agility to a wide range of enterprises, there is not a one-stop-shop solution that works for all industries. Here are three key considerations IT decision-makers will need to factor in when developing a cloud migration strategy:

Copyright © 2022 Trianz
1. How sensitive is the data being migrated?
If your data has a high risk of being breached, traditional private clouds will ensure the assets have the greatest chance of being protected. This should be factored in when developing a long-term security plan.
In addition, if that data is subject to regulation and/or has privacy restrictions that need to be applied, a private cloud should be utilized.
2. Will your organization's data need to be shared globally?
Some public clouds do not operate globally. You will need to implement a hybrid cloud or multiple public clouds to ensure your IT is being shared safely and securely across borders while reducing the risk of a server crash at times of peak demand.
Perhaps the greatest benefit of utilizing a hybrid cloud architecture is ensuring that your operations do not risk being disrupted in the event your servers crash. With the hybrid cloud, there is little to no downtime as it can switch between both the private and public cloud.
3. Is cost-efficiency the main priority?
If your data is at a low-risk of being breached and/or crashing when demand is high, a public cloud provider may be right for your business. A public cloud is the simplest of all cloud architecture models. It can be scaled instantly, allowing the user to maintain capital expenses to meet business needs.
The pay-as-you-go public cloud model enables the flexibility of only paying for the data that is being used. This eliminates the extra spending involved with private clouds such as energy consumption, staffing, and on-site security measures that can significantly increase the cost landscape of your IT infrastructure.
What Cloud Platform Is Right for Your Architecture Solution?
---
With over 800 cloud providers around the world, it may be difficult to choose which cloud platform will offer the best services and features to match your business goals and objectives.
This is why we have compared the largest three that have been helping organizations manage their IT infrastructure since IaaS and PaaS solutions began to gain traction in 2008.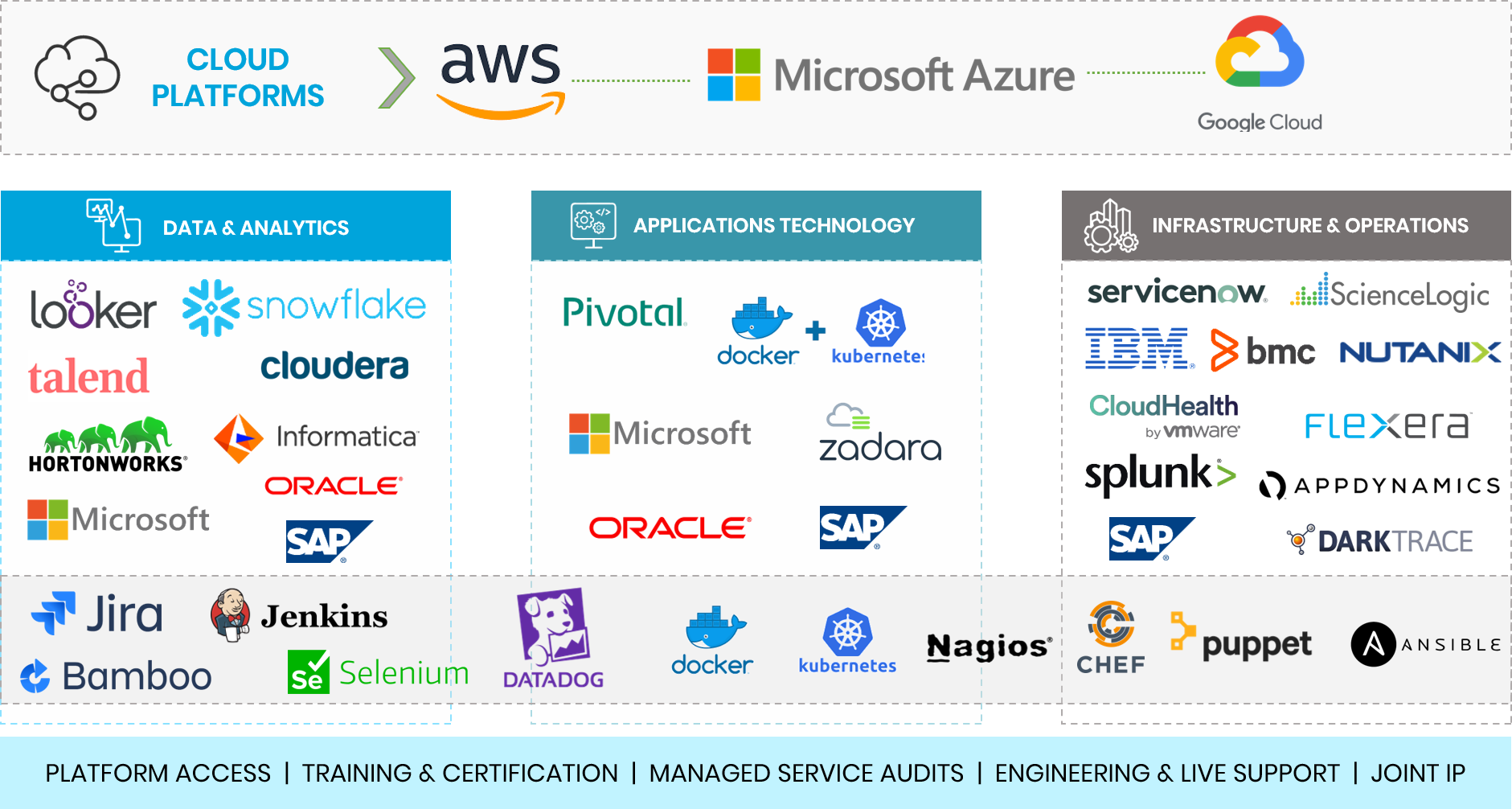 Copyright © 2022 Trianz

Amazon Web Service (AWS)
AWS is the pioneer and now the largest utilized cloud computing platform in the world. The AWS technology is located in server clusters positioned in 245 countries and has announced plans for 18 more availability zones and six more AWS Regions in Australia, India, Indonesia, Japan, Spain, and Switzerland.
AWS has millions of active customers and tens of thousands of partners globally. With AWS's metered pay-as-you-go basis, users can easily scale up or down in relation to their business needs.

Microsoft Azure
Azure is a cloud computing service that offers applications and services through Microsoft-managed data centers. While Azure shares a much smaller percentage of the cloud computing market compared to AWS, with over 60 regions globally, Azure offers the most global regions of any cloud provider.
In addition, with other cloud providers, you will need to repurchase a Windows Server license on those clouds and only Azure offers free extended security updates for Windows servers.

Google Cloud
With 8% of the market share, Google Cloud comes in third place. Of the leading IaaS providers, Google Cloud prides itself on providing the cheapest cloud services. If cost-efficiency is the primary concern in your cloud adoption, Google Cloud is the clear winner.
Keep in mind, services, features, and pricing metrics in the cloud computing world change rapidly. A price comparison today could very well be out-of-date tomorrow.
How to choose which cloud platform is right for your cloud architecture solution.
---
At Trianz, we understand choosing the right cloud service provider can seem like a daunting task. That's why we work to simplify your IT infrastructure by partnering with all three of the largest cloud service providers.
With Trianz, you do not have to settle on one cloud platform. We take away the guesswork in your cloud adoption journey.
Our experts step in at any stage of your migration journey, offering support and guidance to realize your digital transformation with powerful benchmarking tools and Tracers — one of the world's largest databases on digital transformations with data from over 5,000 companies spanning 20 industries. We understand the state of digital transformations, investment priorities, the latest technologies, and the best practices followed by the most successful companies in the world.