Launching to the Cloud…Strategically
The cloud both enables and accelerates digital transformation. Enterprises should therefore be at least partially cloud-native to keep up with the refined services, experiences, and high-speed interactions expected by their customers.
Business models have undergone a paradigm shift to more on-demand, hyper-scale computing. However, as eager as your business may be to migrate to cloud, the move requires forethought and planning.
Arming yourself with the right strategy is key to making the leap to cloud. It begins with aligning your IT and business functions on priorities and goals, and tailoring an enterprise-level cloud strategy that leverages this business-IT synergy to truly maximize cloud potential.
---
Look Within to Achieve Results
---
One of the keys to nailing the right cloud strategy is alignment with your business' goals . This means knowing what obstacles and opportunities are unique to your business and figuring out how to respectively mitigate and exploit them to achieve a successful move to the cloud.
Other important aspects to factor into your process include clear, well-articulated business requirements and standards that are unique to your industry, as well as your organization needs.
Your enterprise cloud trajectory should not only encompass an overall transformation that is as unique as your business, but also serve as a launchpad to propel your company into a sustainable, ideal future state.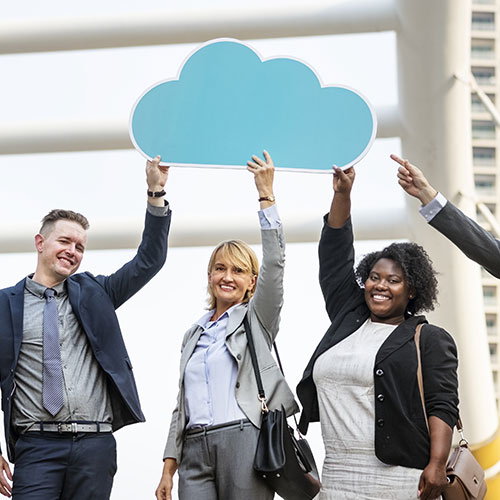 ---
The Components of a Solid Cloud Strategy
---
Every cloud journey begins with an assessment of your current state that positions your firm to accelerate its cloud adoption. Developing a thorough business case that accounts for total cost of ownership, spend transparency, and projected business outcomes is crucial.
Furthermore, enterprises need to prioritize the customer's/end user's experience as the main driving force behind all cloud transformations. Approaching your cloud strategy and operating model from a design-thinking perspective is therefore critical, as it will ensure that customers experience is a more streamlined, fast-paced, and satisfying interaction with your business.
To sustain user satisfaction in the long term, it is vital to build structures that address governance, oversight, security, and regulatory concerns.
---
Going All-In and Cloud First
---
Viewing cloud adoption as a mere "plug-in" process will lead to low value-add and slower speed to market. Many organizations recognize this but are left wondering where to start. Or worse, organizations misunderstand the holistic nature of cloud strategy and invest unwisely in a completely IT-driven effort that lacks input, support, and alignment from the business side.
To protect your enterprise from this common pitfall, it is essential to choose the right strategic partner for your organization to develop a data-driven strategy that will put you on the path to success. This is where Trianz can help.
Trianz uses a cloud first approach, leveraging our proven framework for cloud strategy, assessment, and road-mapping to craft an execution-focused, holistic cloud strategy. This approach is aligned with the needs of the business, offering immense value no matter where they are on their cloud adoption journey.
What is a cloud first approach?

Cloud first is a technology concept that has been around for almost a decade. It simply asks that IT departments consider where and when cloud services can be employed to solve business challenges in the most practical and efficient way possible. An alternative to "cloud first" is the less flexible "cloud only" approach.
Learn more about cloud first.
---
How Our Approach Can Transform Your Organization
---
Trianz is a digital transformation consulting firm with considerable experience in formulating strategies and creating roadmaps tailored to the needs of individual clients.
Our research-grounded approach helps us understand how businesses are evolving based on the digital IQ of leadership, the relevance of portfolios, the digitalization of models and processes, use of cloud, and evolving enterprise cultures.
We make recommendations based on data points from more than 5000 companies across 20 industries to help organizations understand where they are on the digital transformation spectrum, per our Digital Enterprise Evolution Model.
Digital Enterprise Evolution Model™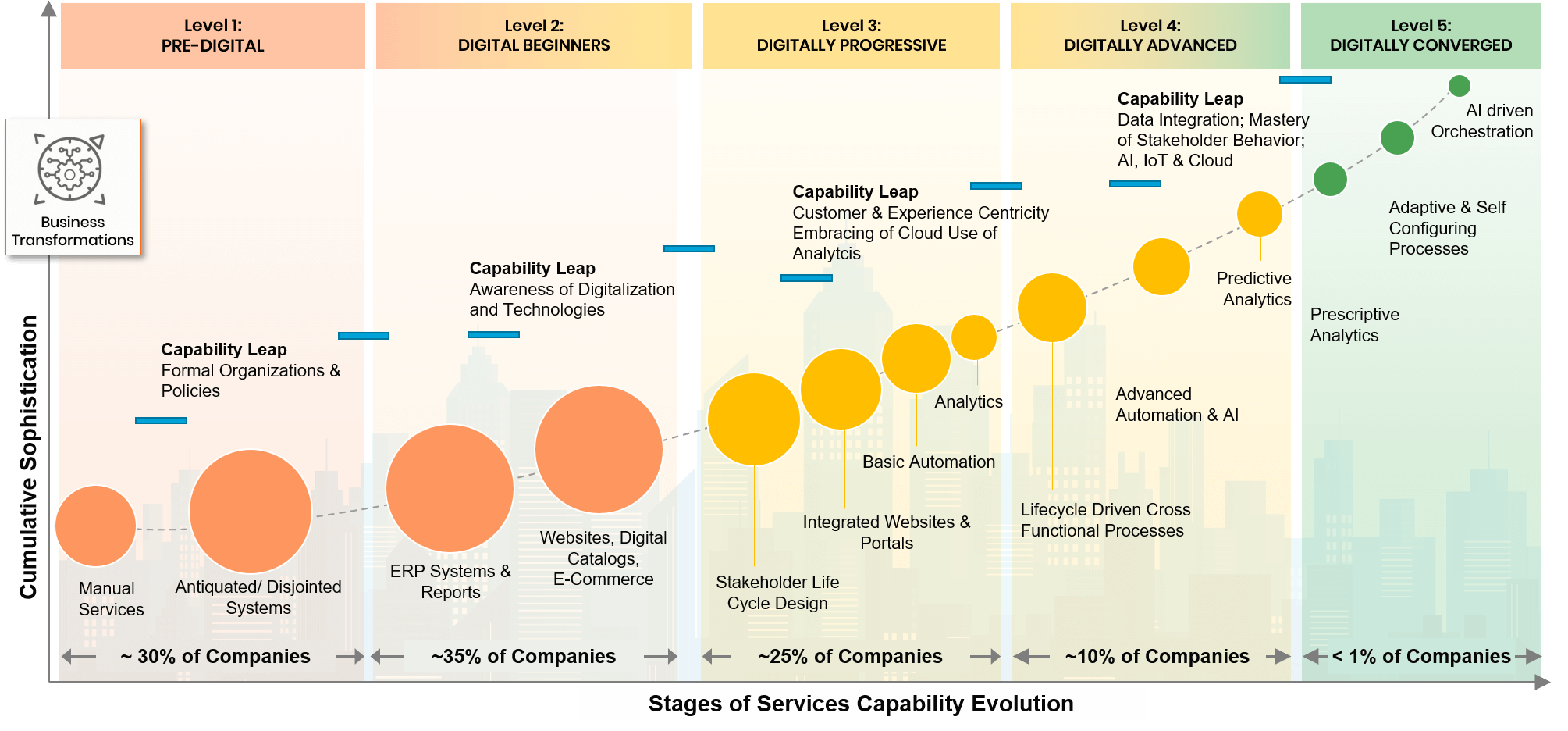 Copyright © 2021 Trianz
Our approach to cloud transformation strategy starts with benchmarking your company's cloud maturity. We leverage the power of Trianz' research practice for data- and analytics-driven prioritization, cloud strategy and roadmap development, technology selection, and process digitalization.
Trianz's research shows that only 7% of companies worldwide are transforming successfully and getting the intended return on their investment. We call these organizations "digital champions." Our goal in every engagement is to clearly articulate where your business stands now and define a strategy and process that will help position your organization to become a digital champion as well.
As a leading strategic and consulting partner in cloud adoption, we collaborate extensively with our clients to choose best-of-breed platforms and tools that help you achieve key business objectives. Our cloud transformation consultants can help you migrate pre-existing datasets to the cloud, overcoming incompatibilities so you can hit the ground running. We will also help your team cultivate internal knowledge on managing their newfound cloud capabilities, making certain that you can sustain and extend these functionalities in the long term.
---
Becoming the Ideal Version of Your Company
---
A robust and well-executed cloud strategy presents your company with the opportunity to examine your current state and channel your energies towards achieving your ideal end state. Not only does the cloud provide a platform to help automate business processes, it will also enhance operational functions. Taking a holistic, well-structured approach to cloud design, operation, and integration will only increase your business's agility while reducing your overall costs.
Furthermore, crafting this strategy will drive your business to reevaluate and optimize its goals, identify untapped ideas and potential, reach target audiences more effectively, improve shareholder value, and establish a well-aligned, consistent brand message.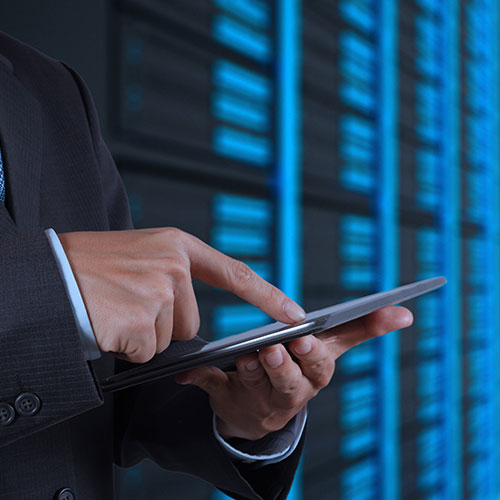 ×