Better Insights in the Cloud
Data analytics is not an entirely modern invention. The term "big data" was coined in the 1990s to describe massive data sets often used in the finance, science, and energy sectors.
Since then, both the amount of data produced and the computing power it requires have grown at an astonishing rate. The tools and techniques honed through various scientific disciplines provide a platform for businesses to accelerate growth and make the most of their place in the market.
As data analysis grew in ability and scale, it has increasingly moved into the cloud to leverage additional computing resources. In a short span of time, analytics on the cloud has improved the ease of use, accessibility, and capabilities of data analysis on exceptionally large data sets.
Cloud analytics have been yielding remarkable results in every industry area, including:
Identifying patterns and extracting data from audio files, images, and video

Testing genome data to identify markers of genetic disease and finding potential cures

Studying logistics capabilities to improve product availability and delivery

Analysis of infrastructure to optimize performance and costs
For marketplaces where data collection continues to grow at staggering rates, cloud analytics offers advantages that data scientists could hardly have imagined thirty years ago.
---
Advantages of the Cloud
---
One of the most powerful features of analytics on the cloud is its agility. Cloud computing enables the scaling of storage and analytics as needed, enabling businesses to ask new questions about their data, on demand. These capabilities make it possible for organizations to respond in real time to changing conditions, traffic spikes, and major market events.
For supply chain managers, cloud analytics is essential to predict future demand and target greater efficiencies, thereby reducing the likelihood of supply chain issues emerging at a later stage. This data can then help them decide how to shift product lines when they become less profitable, or better target customer needs after the initial order.
Analytics on cloud solutions can also help to foster collaboration and information-sharing on an organizational scale. Using a central access point provides faster access to a shared point of reference, promoting better communications and shared insights.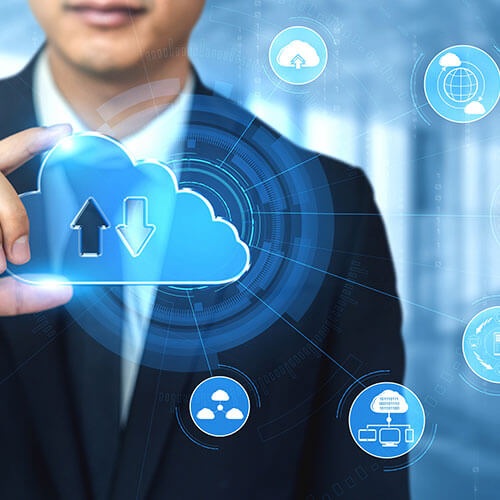 Cloud analytics have benefited firms by providing:
Lower costs of ownership

Greater available resources to solve business challenges

Flexible platforms that scale to meet requirements

A single point of collection for diverse and distributed sets of data

A central point of access for clients worldwide
A powerful feature of the cloud is the access to data for any business department from a centralized location. This alone has solved many challenges associated with modern IT requirements.
A central cloud portal also enables the integrated of data from every part of the organization with ease. Leveraging additional data sets can deliver key insights that provide a competitive advantage or differentiate a product or brand. Breaking down data silos is one of the most productive ways of using analytics-on-cloud solutions to utilize existing business data.
---
Trends in Cloud Analytics
---
Organizations are increasingly recognizing the advantages that analytics on the cloud can bring. Adoption of cloud analytics has more than doubled in recent years, providing thousands of businesses with a valuable boost to their revenue streams.
Analytics technology represents the starting point for business intelligence in most organizations. Data visualization services driven by cloud analytics are the most-used tools to deliver insights and improve decision-making.
As a leading voice in the field, the Trianz analytics cloud consulting team specializes in delivering solutions that put you in control of your business data streams. With decades of experience in the cloud, we find ourselves exceptionally well-positioned to deliver solutions that work across all types of organizations and data.
AWS Data and Analytics Services Included in Trianz Analytics on Cloud Ecosystem for AWS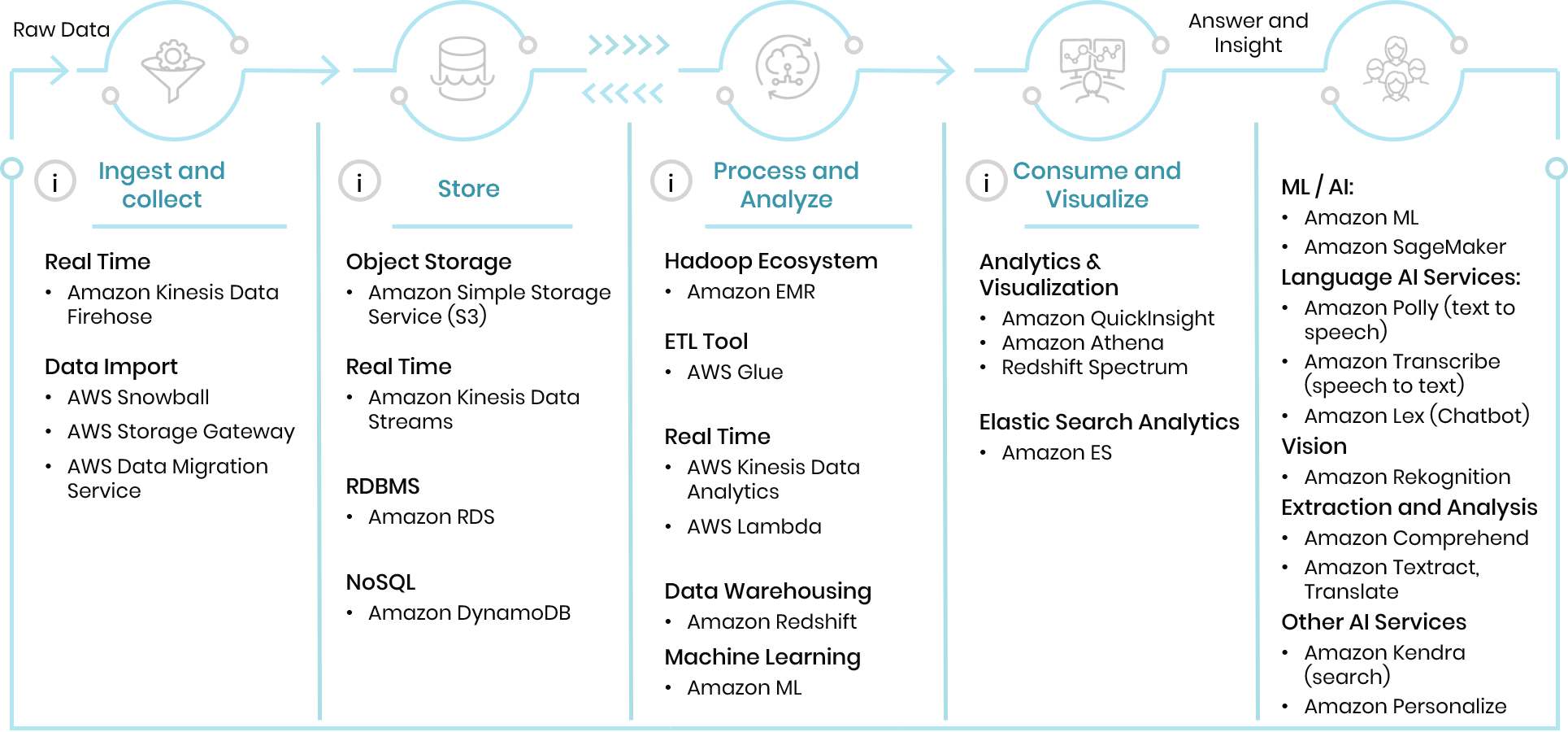 With Trianz's approach to the analytics on cloud ecosystem — which expedites analytics implementation on cloud platforms — the focus is on providing the services and tools that deliver your teams detangled data for quick, actionable insights to power your business.
Components used to deliver our end-to-end analytics on cloud service:
Get in touch with our analytics experts today and take the first step towards fueling your business growth with cloud analytics.