Assigning work requires a great deal of trust, communication, coordination, and collaboration. When managers delegate specific tasks to other employees, they take work off of their own plate — allowing them to focus their time and efforts elsewhere. This empowers employees to develop new skills, demonstrate their capabilities, and feel valued as an autonomous team member. Organizations of all sizes can benefit from proper delegation.
There are certain ways to improve this process, including switching to automated systems, taking advantage of managed service providers (MSP) to outsource specific work, and utilizing different technology that creates or improves processes. The following tools can aid in providing seamless delegation across the board.
Communication Tools
According to an Inc. survey, 91% of employees say their bosses lack communication skills. Effective communication is extremely important in the workplace because it's vital to getting things done well and building relationships. It improves worker productivity, increases job satisfaction, minimizes absenteeism and turnover rates, and enhances relationships with both customers and suppliers. The following tools can help mitigate issues and improve the way managers communicate:
Collaboration Tools
In most businesses, it is impossible for one person to juggle every facet of the operation. This means that, more often than not, there are multiple team members working with one another to complete tasks. Collaboration tools and digital applications help with delegation by keeping everyone on the same page. Some examples are:
Email Management and Calendar Tools
A well-managed email inbox and calendar can help managers prioritize and stay on top of tasks as well as communicate both directly and indirectly. When a manager has insight into an employee's schedule, they can delegate tasks accordingly. When email is well-managed, it's possible to navigate and prioritize important emails to ensure nothing slips past you.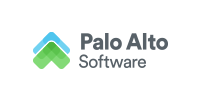 This is a shared inbox that helps boost productivity. Users can delegate tasks, leave private notes, utilize template responses, and take advantage of email analytics. This platform costs $12.50 per month, per user.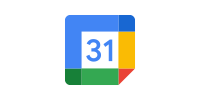 Google Calendar is a time-management and scheduling calendar that is serviced by Google. Users are able to schedule events, respond to and manage events, set reminders, share and view other calendars, customize their calendars, and create notes and tasks. The price for businesses is $5 per month, or $50 per year, per user.
Cloud Sharing
While some organizations are hesitant to switch over to cloud infrastructure because of cloud migration questions, migrating your information to the cloud yields a variety of benefits. Some of the associated benefits directly improve the ability to delegate and collaborate — these include:
Improving compatibility with technology

Enhancing the ability to scale as change is needed

Offering a shared space to offer access to data and information

Improving processes for managing large volumes and data from different sources and platforms

Creating additional opportunities to adopt new systems that improve business functions — such as artificial intelligence and machine learning
Acquiring cloud services and choosing the proper infrastructure can be huge factors in any digital transformation. When you migrate to the cloud, your information is in one area that managers can offer access to. This creates a better method for communicating task-related information to employees.
Also Read: Salesforce Sales Cloud
Data and Analytics
Taking advantage of data and analytics services is useful for all types of organizations for a number of reasons. These services can directly help with the strategy, prioritization, and road-mapping that impacts delegation within an organization.
Implementing proper data hygiene can improve your business strategies as a whole. When your data is properly managed, it makes it easier to provide to employees. When you have insight into analytics, you can better determine which employees to delegate specific tasks to.