When you think of enterprise IT, your mind may picture massive data centers and server infrastructure. While servers are the backbone of enterprise IT, you also need to consider the numerous endpoint assets assigned to your employees. These individual assets may include desktop PCs, laptops, mobile phones, and tablet devices. Less obvious examples could also include printers and fax machines, along with software assets.
Keeping track of these assets is essential in keeping IT departments organized. This is typically done through an asset registry on platforms like ServiceNow . Within this registry, you can track who, where, and what is being used at all times, and even remotely configure or update your devices.
Best Practices with Asset Management on ServiceNow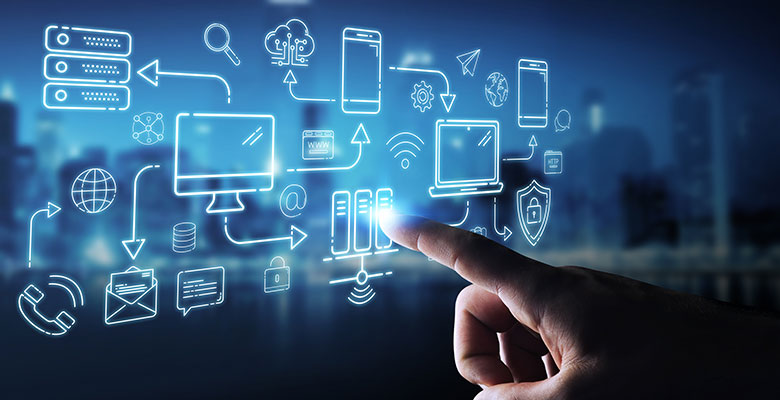 ServiceNow is a comprehensive enterprise IT management platform with numerous integrations across all aspects of IT operations management (ITOM) and IT service management (ITSM).
When managing assets through the ServiceNow Asset Management platform, you should consider following these best practices:
The quality of data – Many data analysts would agree that when bad data goes in, it results in equally bad data coming out. In this case, disorganized or incorrect entries in your asset registry could complicate asset management, rather than simplifying it.

To combat this, you should have IT policies in place that govern data entry into your asset registry. This could be done automatically via your network by scanning for new endpoint assets. For the manual route, you should have a clear process for populating your asset registry and ensuring that IT technicians or engineers follow it carefully.

Slow and steady – While ServiceNow can accommodate many assets, your IT department will struggle to ingest and verify all your assets at once. For this reason, you should stagger the ingestion process.

Start with your IT department assets, and use this opportunity to assess the quality of information being inputted, alongside any potential hurdles if using automated network asset discovery. Once you have verified the ingestion process, go department by department across the business while repeating these quality control steps. Upon finishing, your asset registry should be fully populated and to a high-quality standard.

Stakeholder buy-in – Asset management is a job for the IT department, but the IT department needs stakeholders to actively engage with the project for it to be a success. This is especially important when your IT department is managing assets across multiple subsidiaries. You can manage stakeholder entries through ServiceNow to track the status of projects or IT service requests.

If you communicate the prerequisites for your asset management project with stakeholders, they can do the necessary work to streamline the asset discovery process. This could include them informing employees of the processes they need to follow when an asset fails. That will ensure that broken devices are returned to the IT department rather than collecting dust in department storage areas. For enterprises that bill asset purchases to individual departments rather than IT, this also promotes asset ownership and offers an incentive to keep assets in good condition.

Automation – The ServiceNow platform natively supports artificial intelligence and machine learning technologies, facilitating process automation. One way to automatically manage your assets is through the ServiceNow Configuration Management Database (CMDB).

When ServiceNow detects a deviation in asset configuration and the assigned CMDB configuration, it will alert your IT department. You can also disable the asset in these instances, prompting the user to bring in their device for inspection and maintenance. This helps to maintain high levels of endpoint compliance and is available natively through the ServiceNow platform.
ITAM on ServiceNow with Trianz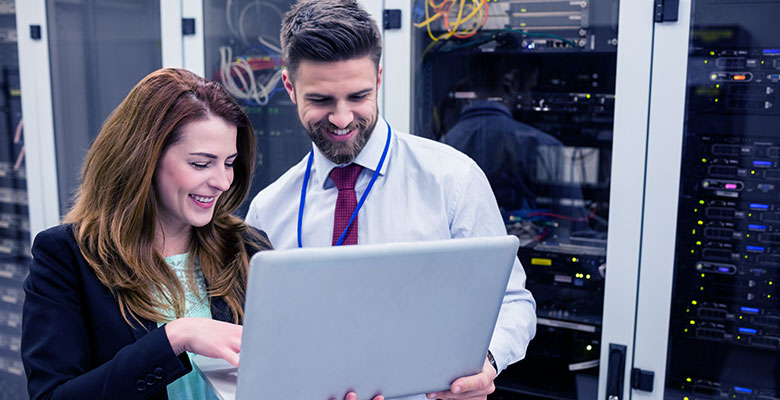 IT asset management (ITAM) is integral to the smooth running of your enterprise IT services. The experts at Trianz offer comprehensive IT asset management consulting services for the ServiceNow platform, from project inception through the ongoing management of your assets. With proper ITAM in place, you can simplify asset expenditure management and unify your asset management endeavors through the centralized ServiceNow platform.
Take full control of your IT assets through ServiceNow. Get in touch with the Trianz experts to take the first step today.