An Implementation Dilemma
Evolving customer value propositions in combination with the accelerated pace of technology requires that IT leaders not only stay on course to increase IT transparency, but also steer the effectiveness of tech adoption and business outcomes as well.
When it comes to ServiceNow implementation, IT leaders often find themselves challenged with a customization vs. configuration dilemma, and it's easy to understand why.
---
Customization: Necessities and Challenges
---
ServiceNow customization appears alluring, as it is minimally disruptive to the status quo with easier to migrate workflow and processes. Owing to certain business functionalities, demands, and scenarios where the benefits of customization outweigh the potential risks and challenges – such as any compliance and regulatory requirements, critical business objective, or adoption requirement – clients prefer customization that delivers the desired outcomes.
A complexity/value measurement and evaluation matrix can help in auditing and ensuring that proposed customizations and functionalities stay within the threshold of acceptable risks and systems performance.
While customization brings benefits in the form of tailor-made functionalities, it also impacts time, effort, cost, and introduces the challenge of deploying upgrades for future releases. Codes that have been altered and customized might break during an upgrade, leading to delayed implementation and an inability to deploy new applications or features. Further, additional IT and development staff may be required to maintain the customization, resulting in cost- and resource-creep.
---
Configuration: Ample Benefits and Lasting Value
---
Configuration, on the other hand, has proven to be a more value-accretive option, especially when organizations are on the verge of a migration milestone and need to revisit organizational processes to rationalize the legacy points of customizations. Deploying out-of-the-box (OOTB) functionalities deliver the desired benefits of automation, interoperability, timely deployment of the latest upgrades, reduced need for special resources, and the opportunity to implement cost-optimized process improvements. Care should be taken in evaluating each option, however.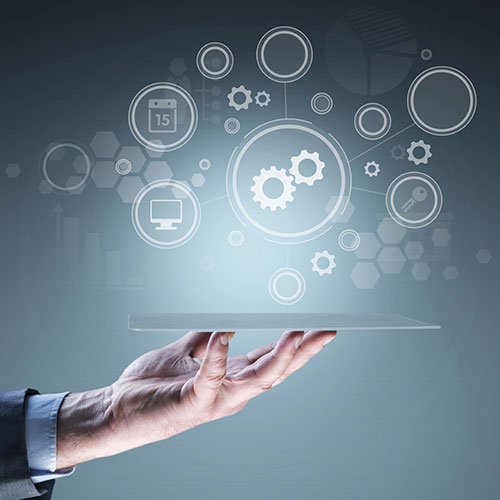 In our experience on ServiceNow implementation engagements with Fortune 500 clients and small-land medium-sized businesses, a majority of IT leaders select the baseline configuration deploying the ServiceNow best practices and APIs to address business requirements. An OOTB configuration minimizes invasive risks and technical debt, and ensures timely, error-free upgrades. Principally, it is wise to avoid the scope creep resulting from ad hoc or continual requirements due to adding customized features that require specialized developers for custom application maintenance.
---
ServiceNow Engagement Implementation
---

---
Conclusion
---
While there is no one-size-fits-all solution, there will always be scenarios where customization is more appropriate than configuration, especially in certain industry- or business-specific workflows. Trianz has delivered many engagements successfully with client-specified customizations tailored for business outcomes.
Our seasoned ServiceNow experts work in alignment with business and IT leaders to understand their concerns and leverage the OOTB functionalities with customizations and workarounds(when required) to deliver a transformative stakeholder experience.