By 2010—three years after the iPhone 1 took the market by storm, the app revolution was in full swing, with smartphones outselling personal computers for the first time. The "App" was voted Word of the Year by the American Dialect Society, while more than 100 million smartphones were shipped in the fourth quarter. Companies were moving swiftly to be among the first in their industry to hit the market with proprietary apps. They were ready to pay millions of dollars and devote thousands of man-hours to develop a minimum viable product worthy of their user base's expectations.
Suffice it to say, 2010 was a lucrative time to be an app developer. In 2020 - perhaps, slightly less so.
The Rise of LCNC Platforms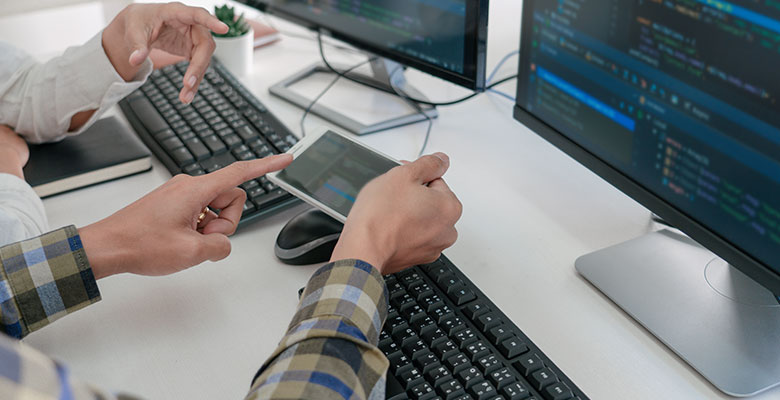 An LCNC (or Low Code/No Code) platform is a technology bridge between concept and execution for developing apps. It's a shortcut, allowing non-developers to create enterprise-grade apps with little or no knowledge of coding. This isn't just a low-knowledge solution; it's also minimal-effort, inexpensive, fast, secure and scalable, and efficient, and agile.
LCNC platforms are increasingly removing the veil from the mysterious (and laborious) practice of app creation, leveling the playing field between the tech-savvy and the tech-demure.
Code in a Box
The boxed cake mix was the invention that redefined baking after World War II. Just crack an egg and add some water—so much for grandma's recipe book. But the cake mixes sales flattened out in the 1950s as the housewives needed to feel like a more integral part of the creative process. The Do-It-Yourself era in enterprise programming maybe even more short-lived, as companies now seem to lean more in favor of the motto, "Do It For Me." Like the archetypical 1950s housewife, modern programmers may find themselves spending more time twiddling their thumbs if the LCNC revolution continues to gain steam.
Imagine a future scenario in which an employee with an idea can, through a few clicks, launch an application directly from their imagination. Although veteran developers, used to coding everything from scratch, may feel less valuable, the plus side is that anyone with a little aptitude for design will gain access to software creation experience. And the big winners, of course, will be the companies saving all that time and money. We're talking about the future, but in a sense, this is already happening with existing platforms like Salesforce Lightning, Appian, and Visual LANSA.
The bigger picture is "tech-egality" - of non-tech savvy companies benefitting from these platforms to stand up against more technology-advanced competitors. In such a scenario, it would take more than just throwing massive budgets at high tech solutions to get an edge on the competition. There is a need for a greater emphasis on ingenuity, creativity and vision—not to mention the quality of the products and services themselves and customer service.
Not a Magic Portal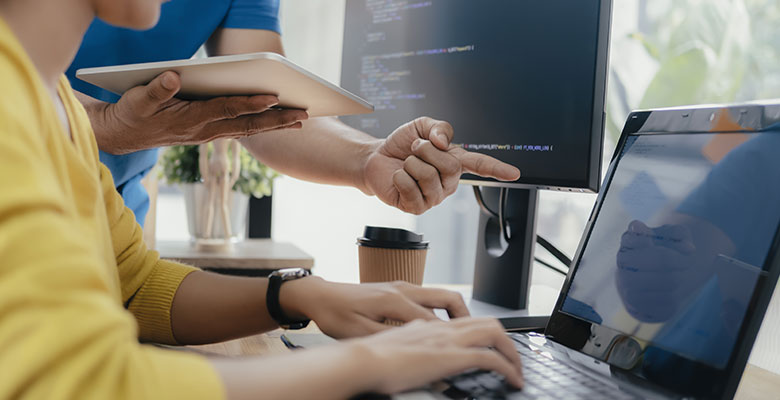 But we're not quite near to the above-mentioned futuristic scenario yet. Although LCNC has already accelerated the process of app development thanks to pre-built components, the practice still requires a programmer's touch. It's also not a be-all-end-all solution for all development needs. It calls for a strategic utilization in conjunction with traditional development. For this reason, companies with zero or limited internal development teams will need outside help in managing their app development projects with the aid of LCNC.
The good news is that you can already save a lot of time and money by appropriately leveraging an LCNC platform. This tool presents an opportunity to catch up for companies who may feel left behind in the digital transformation wave. Companies can, effectively, design their proprietary technology on top of existing stacks. And with all the great technology that others have already spent billions developing, why start from scratch?
LCNC + Traditional Development = Today's Ideal Approach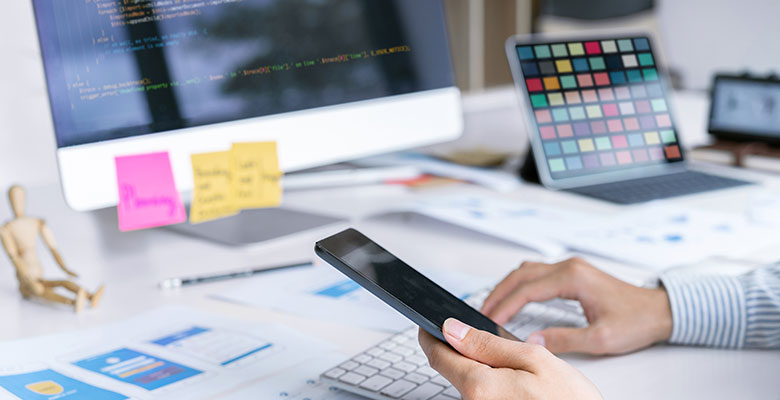 At Trianz, we are focusing on the dual approach of traditional and platform coding for app development. We are also customizing our services to balance time/money savings with the predicted ROI for investment into customization/from-scratch development.
It could be that your project requires very little new development and can, therefore, benefit most from existing technology stacks. Or it may be the case that greater customization is needed to achieve your objectives. In either case, our due diligence efforts will determine the right path for you.
Contact us at any time to schedule a consultation to review your existing technology stack, or to discuss how we can customize your project with our expertise.