Excerpts From Our Whitepaper Digital Transformation in Insurance
As the influence of digitalization expands across major industries, we can take a note of an echo effect of certain key influences. Insurance offers a good example of how these echoed influences are playing out. There are pressures on large existing players to meet changing demands in ways they are not accustomed to.
The global insurance industry predates modern business, having originated hundreds, if not thousands, of years ago. While the products and services have evolved gradually over the time, the rate of change today is more significant. Large global players have come to dominate this industry, as the benefits of scale have proven to be effective drivers of growth and success.
Yet, through this growth, very little has changed on the ground when it comes to the necessary processes and platforms. It is common today to see important aspects of the insurance business still being supported by 15-20-year-old platforms.
Shift Your Focus First, Then Innovate
There are numerous reasons why the insurance industry has been slow in facing its digital reality. For starters, the adoption of new technologies and the degree of digital transformation vary significantly by region, customer segments and products. Some companies do not even know where to start. Although the traditional business model has stood the test of time and proved to be resilient, it is now beginning to feel the pressure from some of the external influences.
Irrespective of the product or segment, traditional insurance carriers, in both mature and emerging markets, can differentiate themselves by developing and engaging an ecosystem that puts the customer first. To achieve this, they need to create new and compelling experiences, which require unique design and execution skills.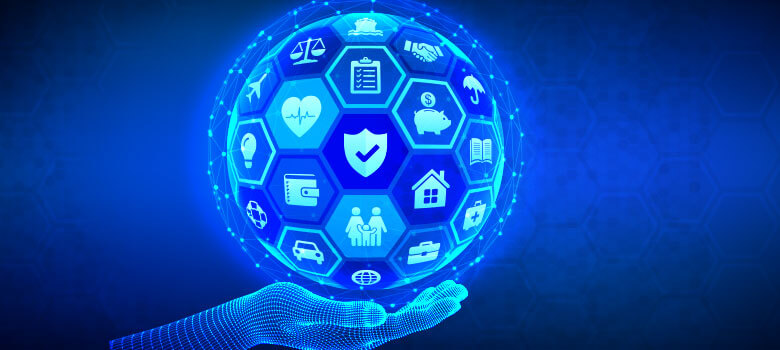 Customers today maintain the same standard of expectations for every type of product and service provider, so why should insurers be any different? To address this, many new players and big players have already moved towards on-demand and usage-based insurance policies. That is the kind of flexibility and customer service global insurers are competing with.
In an attempt to put customers first and digitally transform their businesses, many global insurers have started to review their core processes across the value chain. Their objective is to identify KPIs that are more customer-focused as opposed to the ones centered on internal operations. Similarly, to measure the success and impact of digital transformation across the entire value chain, insurance firms need to come up with a whole new set of KPIs.
While this is a good place to start, some organizations are unequipped to factor in the role of employees and the degree of touch required for every transaction. Not only are these attributes difficult to track across so many transactional applications and financial databases, but they can also vary significantly by region, segment and line of business.
Innovation and Loyalty: The Combined Advantage of Established Carriers
An extremely important factor in the success of a transformation is, naturally, how effectively firms take advantage of the potential of digital technologies. There is infinite possibility of incorporating AI and ML into various insurance processes, such as transactions, policy submissions, and risk evaluation.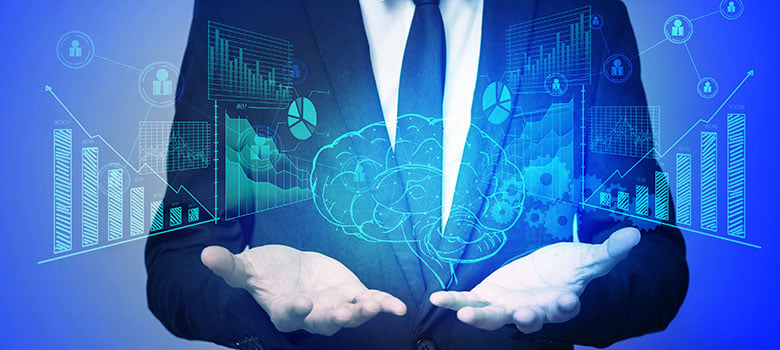 We often come across global insurers with decentralized IT, where IT is only responsible for supporting key legacy applications and new business needs, rather than being the driver for transformation. With business units spearheading transformation initiatives, IT is not only struggling to keep up with the rate of change but has also reduced to a support function, thereby losing its relevance within the industry.
Read More about the Digitalization of Insurance
Owing to the innovative measures upending traditional models with their flexibility and cost-effectiveness, there is an urgent need for global insurers to reinvent their business models while capitalizing on data and innovative technologies as they drive end-to-end digital transformation.
While Insurtech companies address new customer needs and tap into new revenue streams with their growth-focused models like on-demand and usage-based insurance policies, global insurers are also feeling threatened with the arrival of tech giants like Apple and Amazon into the health insurance space with a breadth of consumer data at their disposal and superior technology infrastructure.
Download the white paper titled "Digital Transformation in Insurance" to learn about new threats and critical steps insurers can take to stay relevant in the future. Other chapters include:
Quickly changing customer expectations

Need for new KPIs to measure the impact of digital strategy

Executing complex programs

Insurtechs and other threats

Measure digital maturity

Assess organizational readiness

Drive change in IT