What is Sales Ops Digital Benchmarking
---
Digitalization and COVID have changed the role of sales operations permanently. The focus has long shifted from product-centric to customer-centric. Now is the time to transform sales processes and systems based on analytical capabilities, and to train sales teams to compete in this new era.
Sales must become an emphatic ambassador for customers and share their needs with R&D and marketing. Sales leaders must become much more responsive to the market, digitalize processes and train sales forces to leverage the newly deployed infrastructure. And finally, sales operations must integrate with marketing in the front end and finance at the back end to prepare a thorough digital sales infrastructure. It is these competencies that can provide the competitive advantage that has to date not been fully understood.
Digital Enterprise Evolution Model™ - Sales Operations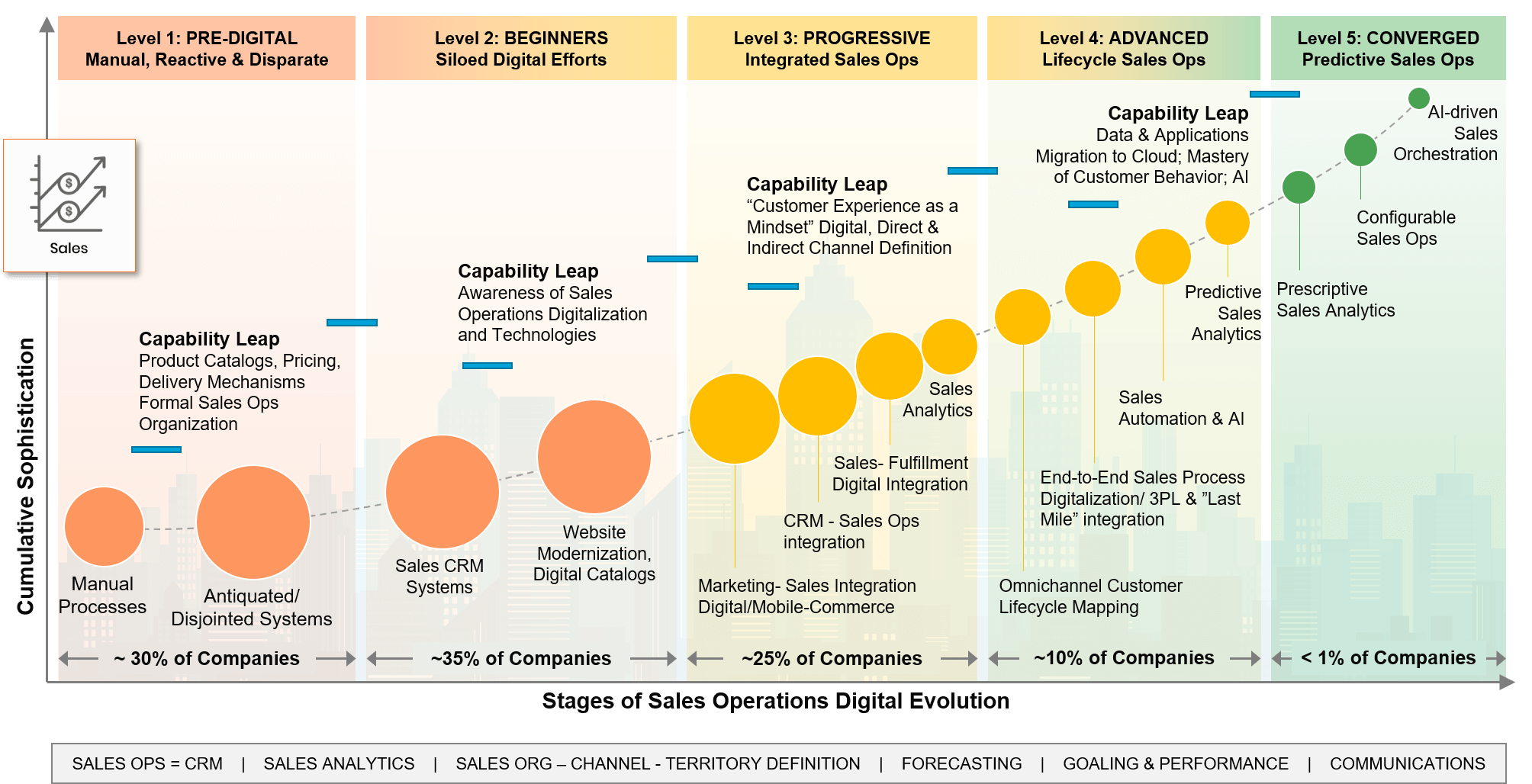 Copyright © 2022 Trianz
Digital benchmarking of sales operations is a survey-driven process by which we help sales leaders measure their competitive positioning on the sales digital continuum by comparing their capabilities quantitatively against industry peers and digital champions worldwide.
Benchmarking the digital maturity of sales operations reveals insights that help you prioritize and allocate your resources strategically in a time where challenges and constraints are evolving.
Business Capabilities
---
×