Realize Benefits and ROI Quicker
BigFix is a popular Endpoint management solution predominantly used by all industries to manage the Endpoints including servers. This tool allows system administrators to remotely connect to devices to perform Patching, Software distribution, OS Distribution, Network protection, Hardware and Software inventory, and much more.
ServiceNow is a leading service management tool that allows businesses to perform IT functions which includes IT Services Management (ITSM), IT Operations Management (ITOM), Security Operations (SecOps), and Asset Management.
Trianz has developed a native ServiceNow based integration to pull and push data from / to BigFix that provides many benefits as outlined in the following sections.
How the ServiceNow- BigFix Integration Works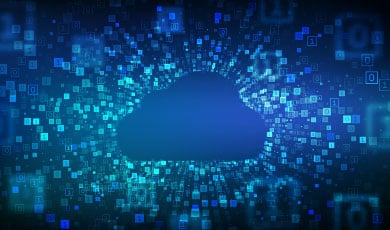 This plugin allows these two systems to communicate bi-directionally which helps to streamline Software License Management processes such as install software, allocations, usage, optimization, reclamations, spend, contract visibility and so on.
Following key components are involved in this solution:
CMDB - The ServiceNow Configuration Management Database (CMDB) is the heart of the ITSM, it helps track configuration items and their relationships, and manage IT processes in one centralized system

Mid Server - The MID (Management, Instrumentation, and Discovery) server is a Java application that runs as a Windows service or UNIX daemon on a server in your local network. MID Server application facilitates communication and movement of data between the platform and external applications, data sources, and services

SAM Plugin - The ServiceNow Software Asset Management (SAM) application systematically tracks, evaluates, and manages software licenses, compliance, and optimization. Helps to reclaim unused software rights, purchase new software rights, and manage allocations

Transform Maps - A transform map is a set of field maps that determine the relationships between fields in an import set and fields in an existing ServiceNow table, such as Computer or Software installs

Scheduled Jobs - Scheduled Jobs are automated pieces of work that can be performed at either a particular time or on a recurring schedule.

BigFix Inventory - With BigFix Inventory, you can maintain an up-to-date inventory of software and hardware assets that are installed in your infrastructure and ensure license compliance for your enterprise
ServiceNow and BigFix Integration Plugin
This plugin makes it fast and easy to allow integration between ServiceNow and BigFix. Trianz consultants can include this functionality when setting up a new system or add it to an existing system with zero disruption to your day-to-day operations. The basic requirements for implementing this plugin are as below:
Read/Write privileged BigFix user for the integration of both BigFix Server & BFI

Service account or named account for BigFix integration in ServiceNow with required permissions to perform all the mentioned features
Benefits:
Once the plugin has been properly installed and configured, your company will be able to manage centralized software asset management from ServiceNow effectively. Some of the key benefits are shown below.
Building a consistent, reliable CMDB that customers can use to effectively track, manage, and automate ITSM, ITOM, ITAM etc.

Provides actions to collect usage metering information and last used date

Allows administrators to distribute software from the ServiceNow catalog using BigFix

Automate software distribution to deploy and revoke software deployments from BigFix

Bringing in software installations from BigFix in to ServiceNow SAM will help to manage license counts for deployed software

Revoke unentitled / unused software titles from endpoints to reclaim licenses

Costs for unused or under-utilized software can be reduced or eliminated

Use of unauthorized software can be stopped (blacklisted or unapproved software)

Knowledge of how software is used in governance and compliance efforts can results in cost savings