At Trianz, the drive to innovate and excel has always been foremost. With this as the guiding principle, Trianz facilitated the establishment of dedicated innovation labs - the Infinity Labs. The Infinity Labs (primarily) evaluate and test new platforms' features and capabilities for specific use cases. This, in turn, helps Trianz validate business and technology concepts in an on-demand model, while avoiding the scaling required to meet similar business needs.
Trianz leverages industry leading, cutting-edge technology partnerships to design and deliver models that facilitate the discovery of emerging technologies, potential impacts, prototypes and architecture development.
The Infinity Labs have enabled Trianz to build multiple next- products and IPs which are deployed by clients in multiple projects to conceptualize ideas on an ongoing basis. Together and in , our award winning Cloud Operations Management Platform, a bastion host server connecting an organization's VPNs to AWS Cloud's EC2 instances, a data migration testing tool, a Marketing Data Lake Solution, and an IoT Platform - to name a few – are solving pressing business problems. Simulating a particular approach across multiple ideas within the Infinity Labs is also enabling various functional teams to achieve business elasticity in a fail-fast environment.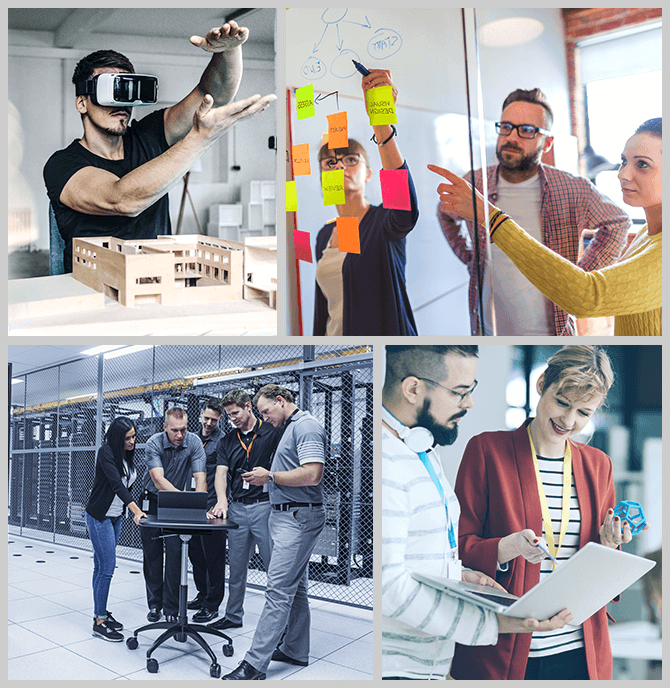 Based on project requirements, Trianz offers ideation or innovation expertise with the following objectives:
Create new technology solutions and offerings

Incubate and develop innovative ideas that leverage leading digital technology platforms and products

Develop POCs/ demos on new/ leading technologies to accelerate their adoption by the market