Querying Through the Clutter
Since the rise of Big Data Analytics, it has become crucial for analysts, engineers, and data scientists to reduce the time it takes to query data from multiple data sources. While early SQL-based query engines such as Apache Hive allowed analysts to cut through the clutter of analytical data, they found running SQL analytics on multi-petabyte data warehouses to be a time-intensive process that was difficult to visualize and even harder to scale.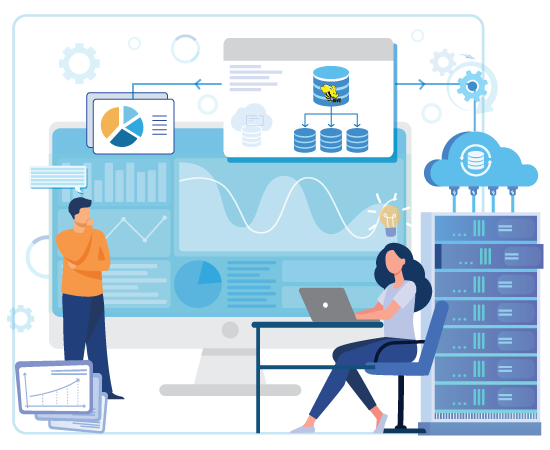 How Does AWS and Trianz Simplify and Unify Data Analytics?
The Trianz AFQ connectors are used to aggregate data from cloud, hybrid, or on-prem data sources. Since the connectors can pull data from multiple sources, there is no need to build complex pipelines to extract, transform, and load the data before users can begin to query.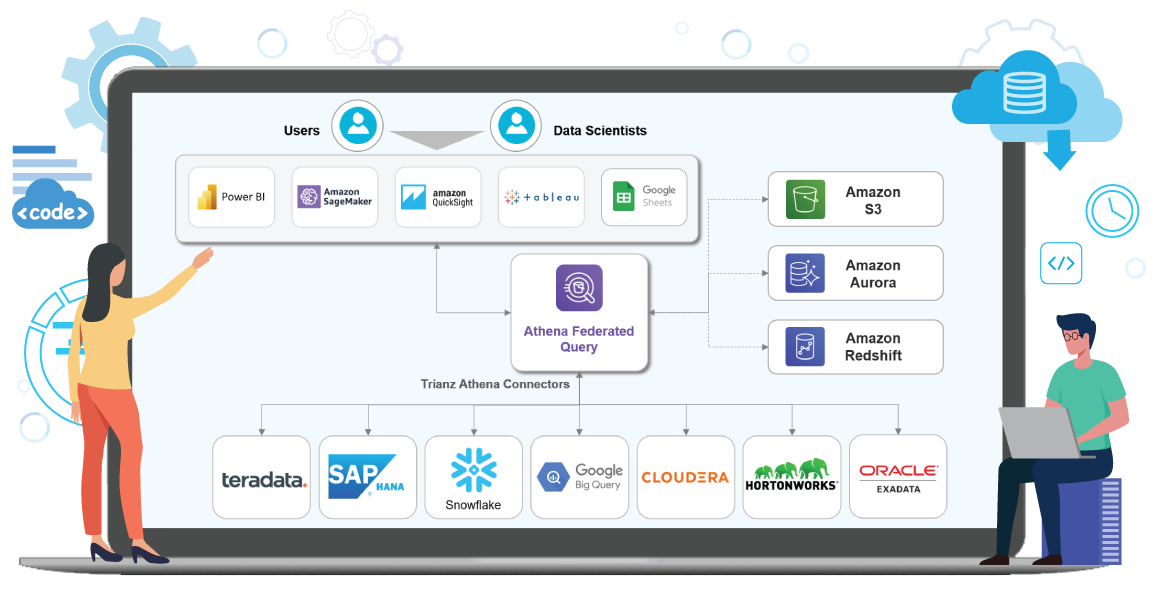 With Athena, users simply get started querying data using familiar SQL constructs to combine data across multiple sources for quick analysis. This saves not only time, but also eliminates a major source of potential for data errors caused during the ETL process.
Benefits of Using Athena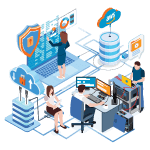 Easy to Use
Avoid data loading
Amazon Athena is a serverless interactive query service, meaning there is zero infrastructure to manage. Users do not need to worry about configuration, software updates, failures, or scaling the infrastructure as their datasets and user base grows. Since Athena automatically takes care of all the infrastructure, users can focus on querying to deliver results quickly for data analysis.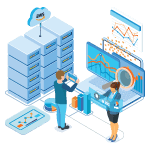 Faster Analytics
Get results in seconds
You will never have to worry about having enough compute resources to get fast, interactive query performance. Since Amazon Athena automatically executes queries in parallel, most results come back within seconds.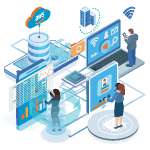 Seamless Collaboration
Simplify skill base complexity
With new ways to analyze data in-place using analytics tools or business intelligence platforms, you can empower data scientists and analysts with the ability to easily run queries across data stored in RDBMS, data lakes, and custom data sources without requiring IT interventions for most reports.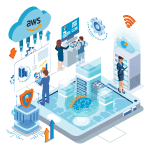 Secure Encryption
AWS-tested infrastructure protection
With Athena, you can protect sensitive information by running SQL queries directly against encrypted data stored in S3, and write encrypted results back to S3. Both server-side and client-side encryption are supported, enabling users to query data while protected at rest or in transit.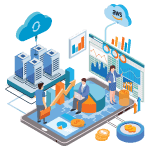 Optimized Cost
Minimize new spend
Extend the life of your current investments in ERP, CRM, EDW, and migrated data to any cloud platform. The work you will be required to perform is on data quality, accuracy, and completeness. The Trianz AFQ connectors do not require any further technology investments or long, expensive migrations. This helps you deliver analytics faster while saving valuable time, financial, and people resources.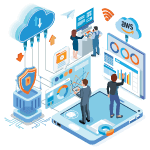 Interactive Visualizations
Faster analysis with intuitive dashboards
Deliver dynamic charts and graphs, heatmaps, dashboards, and histograms using modern visualization platforms that extend analytics and BI capabilities beyond the data science department.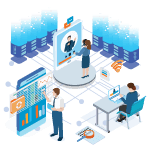 Zero Training
Easy to Adopt
SQL users won't require additional training. With no need to prepare data models, users can access using SQL immediately and start querying using the built-in query editor.