What is Marketing Digital Benchmarking?
---
Digitalization and COVID have changed the role of marketing permanently. As we move forward, a digital image and platforms that deliver a great customer experience is no longer a differentiator. Companies are now transforming the inherent product and service value proposition to make it relevant for customers with new needs, preferences, and choices in the digital era.
The role of marketing is three-fold in this new phase. The first is to research, reimagine, and transform product-service portfolios in collaboration with R&D and sales. The second is to continue its own development and digital capabilities and integrate with sales for business acquisition. And finally, to become the ambassador for this renewed customer value proposition and articulate the importance of a 'connected and continuous' customer experience throughout the enterprise value chain.
Digital Enterprise Evolution Model™ - Marketing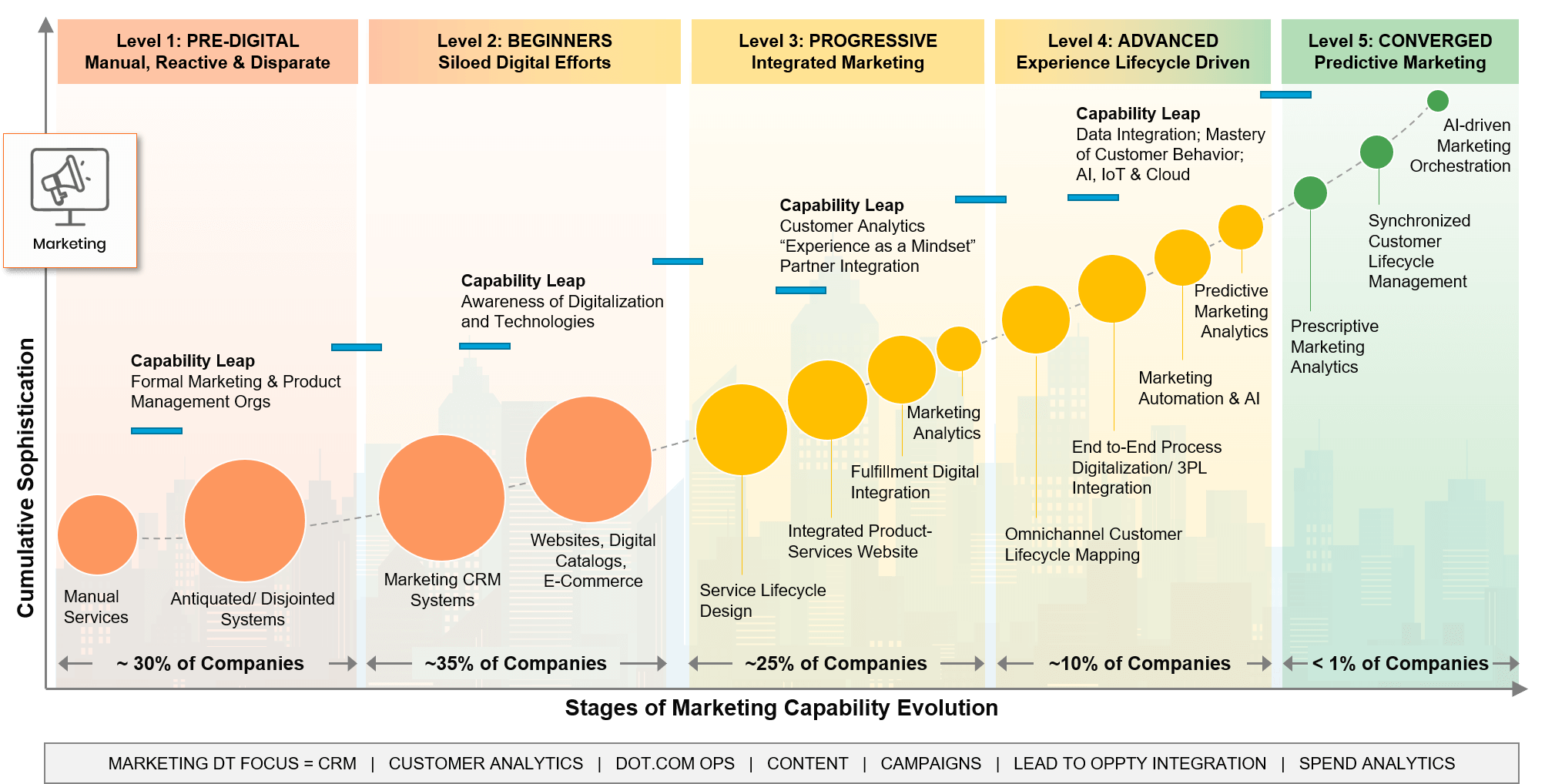 Copyright © 2022 Trianz
Digital Benchmarking of marketing is a survey driven process through which we help marketing leaders measure their competitive positioning on the marketing digital continuum by comparing their capabilities quantitatively against peers within the industry and digital champions worldwide.
Benchmarking the digital maturity of marketing reveals insights that help in strategic prioritization and allocation of resources in a time of rapid change and challenging constraints.
×