What does Digital Transformation mean to you?
---
Trianz research shows that nearly 30% of companies will not survive this decade due to a lack of alignment with how customers define value in the digital age. The COVID pandemic and a sustained recession only changes customer behavior even more, while technology accelerates disruption.
While every business and IT leader knows and feels the urgency, the #1 challenge they face is of understanding what digital transformation means to them specifically and then correctly in a highly resource constrained environment.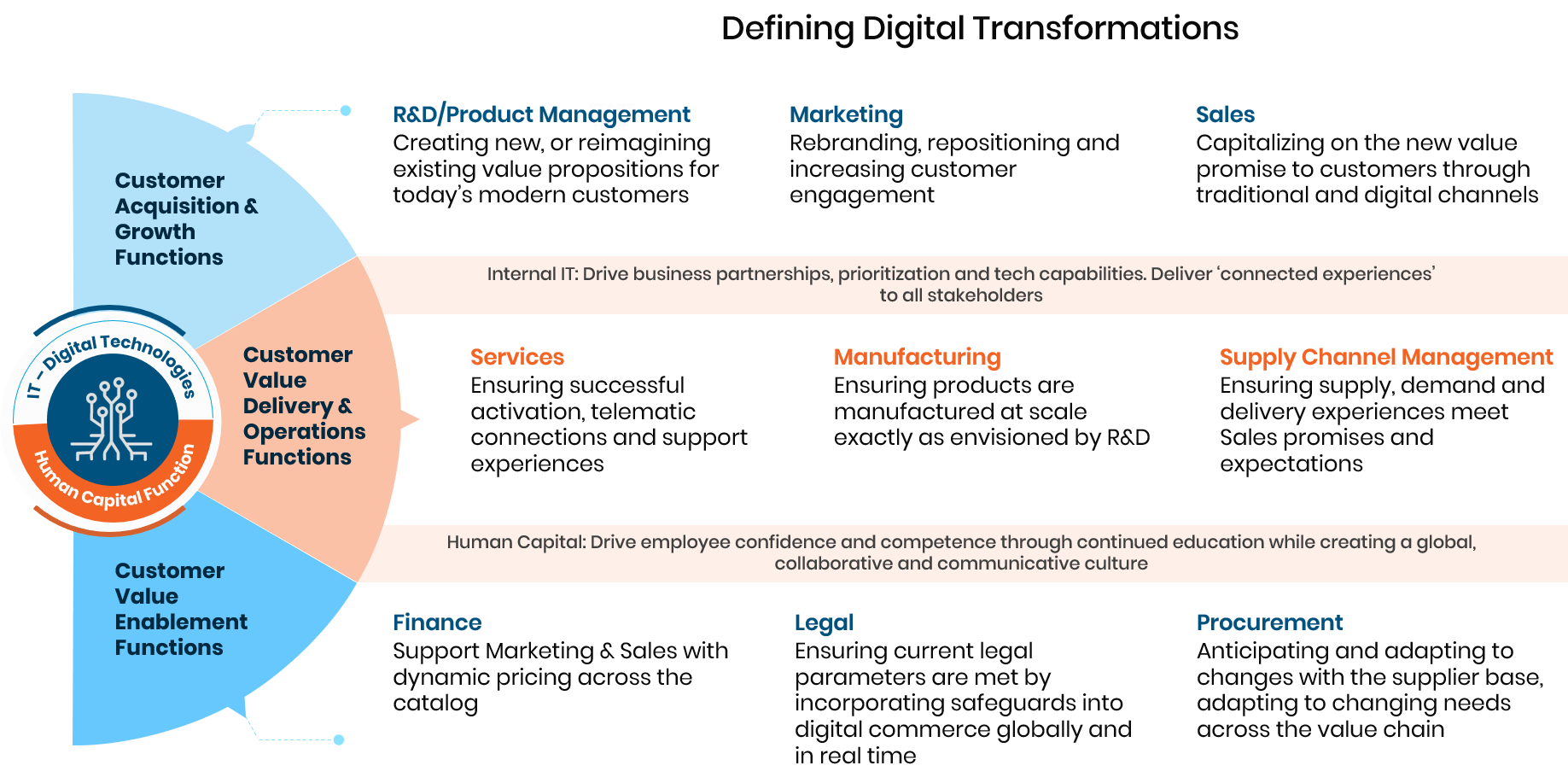 Copyright © 2022 Trianz

Digital Transformation is reimagination of an organization's product or services portfolio of every function and the reinvention of its value chain into a stakeholder experience chain.

Simplify Digital Evolution with the Power of Transformation Research and 1.5 million Data Points
---
Trianz has invested in creating Trasers(The Trianz Research Practice) which has collected data on digital transformations from business and IT leaders across 5,000 plus companies of all revenue segments from 20 industries. We understand how businesses are evolving based on the Digital IQ of leaders, relevance of portfolios, business model & process digitalization, use of cloud, cybersecurity and modern organizational cultures. Our approach is data-driven.
Digital Enterprise Evolution Model™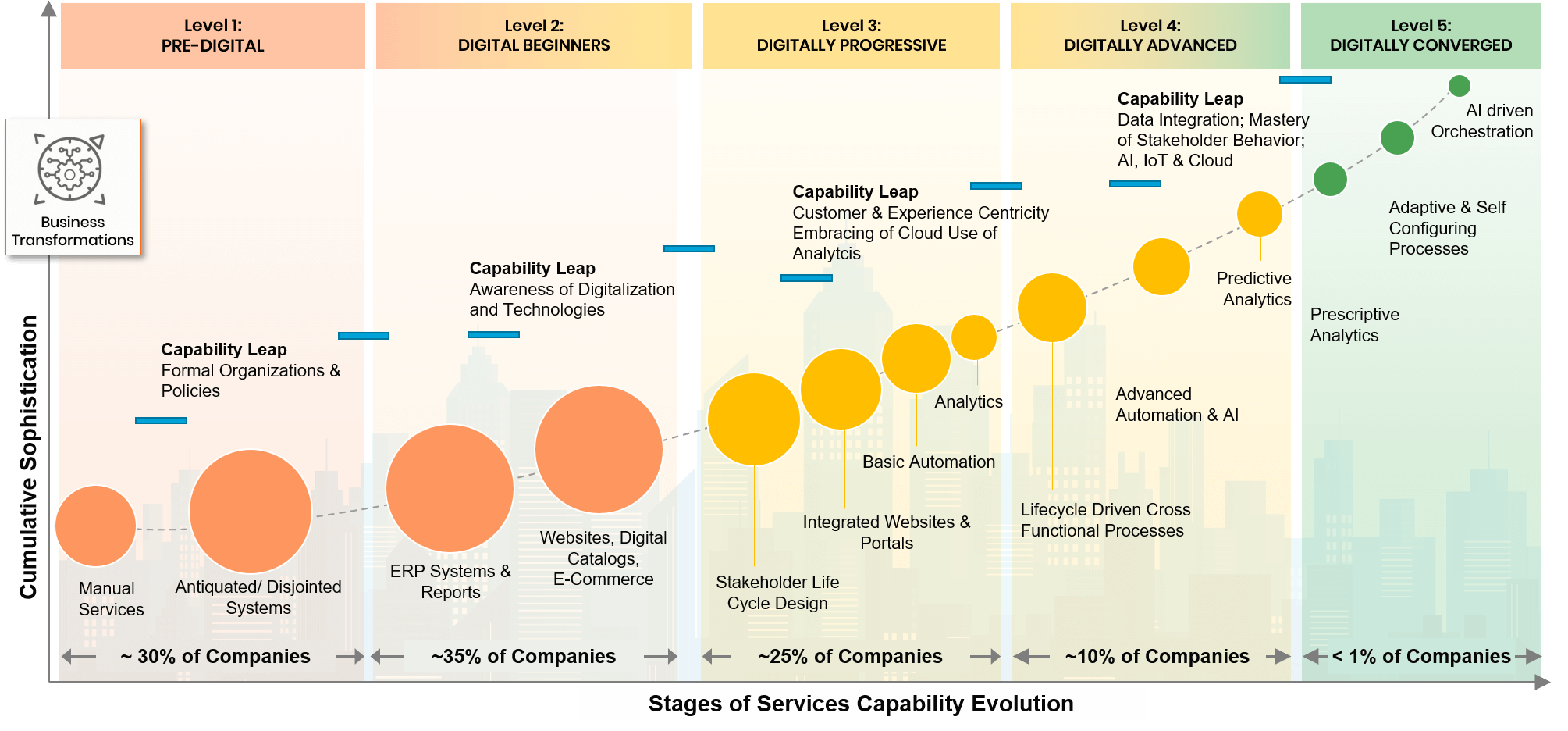 Copyright © 2022 Trianz
Our data tells us the only 7% of companies worldwide are transforming successfully and we call them Digital Champions. We will help you understand where you are and evolve across this continuum to regain relevance, confidence, growth and control over the direction of your business. No jargon, hype or confusing presentations- just plain data driven best practices of successful leaders, practical domain experience and technology implementation excellence.
We walk the talk- Clients partner with us from Strategy through Implementation and Results
---
Our approach covers the life cycle of digital evolution of a business or technology function and leverages the power of Trasers for analytics driven prioritization, roadmap development, technology selection and process digitalization.
Digital Champions use Data across the board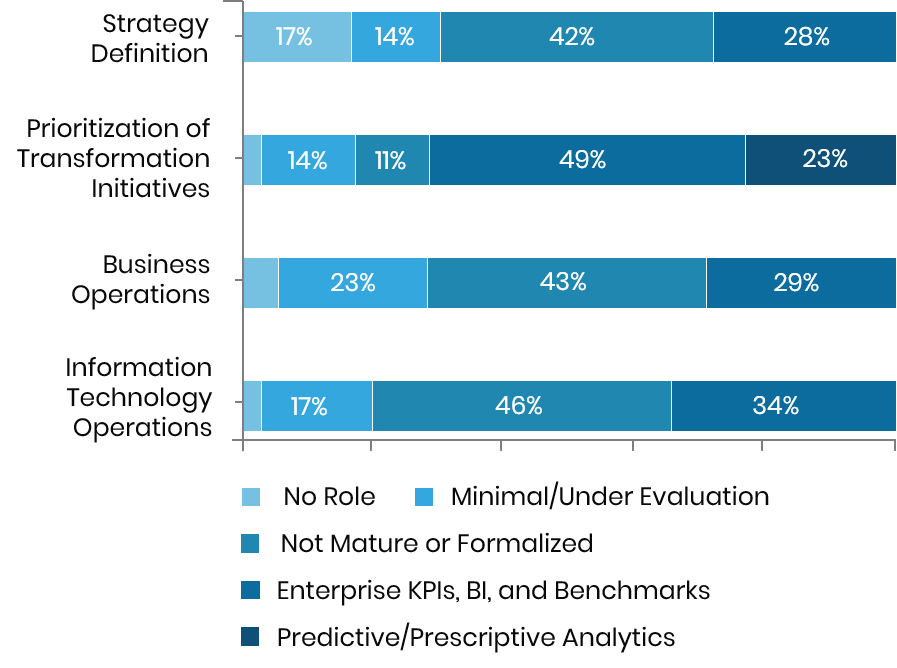 Source: Trasers
We partner with clients across the following areas:

Competitive Digital Maturity Benchmarking


Customer and Business Applications Experience Design

Digital Technology selection & implementation- Cloud, Analytics, Digitalization, Infrastructure & Cybersecurity

Digital Leadership & Change Management

We have been rated #1 by our clients in delivering measurable business impact from digital transformation initiatives and predictability in execution- 4 years in a row.

×